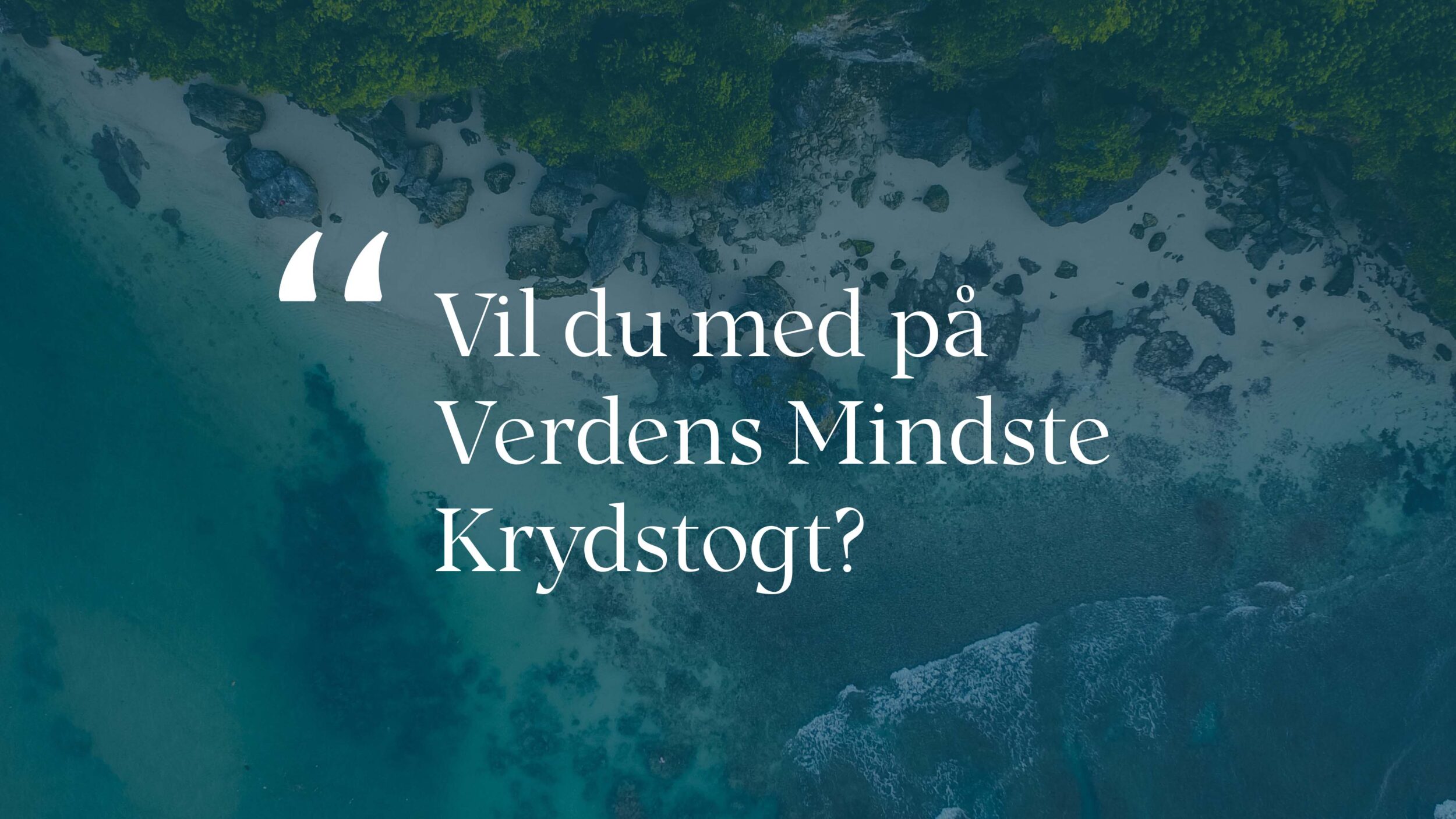 Kender du Verdens Mindste Krydstogt?
A wonderful concept from the islands Endelave, Tunø and Samsø where you sail in a RIB boat between the islands for 3 days. The humor is obvious, but the message is serious – one will be amazed at how amazing nature is right here. Mixed with adrenaline and good laughs. Behind the concept you will find VisitSamsø, Kystlandet, Aarhus SeaRangers and the Danish Business Promotion Board.
Services
Animation & 3D Film
Brand Communication
Brand Guidelines
Brand Identity
Brand Name
Graphical Elements
Logo Design
Visual Storytelling og Communication
Website
Challenge
We were contacted by the 4 developing companies with a wish for a visual identity for the concept World's Tiniest Cruise. It was important that the identity communicated adventure, sea, island life and Denmark.
Solution
We developed and designed an identity for internal and external communication across all platforms. We developed merchandise, brand guidelines, logo, color palettes, fonts and web design.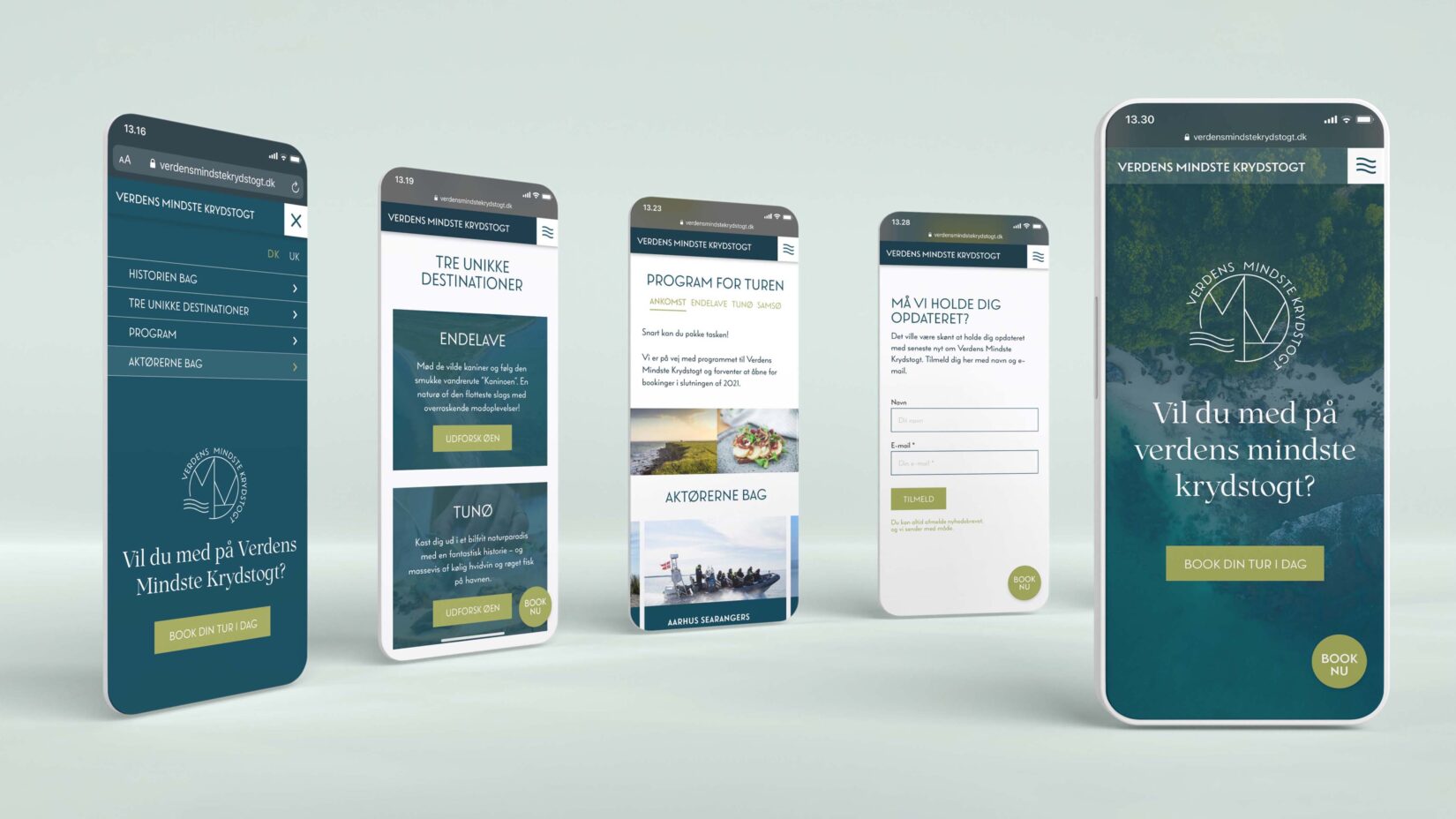 A very inspiring case for us to work on with strong partners behind the concept. We absolutely love both adventure and communication. When the two things are to be combined in usable communication, we have our arms high above our heads.