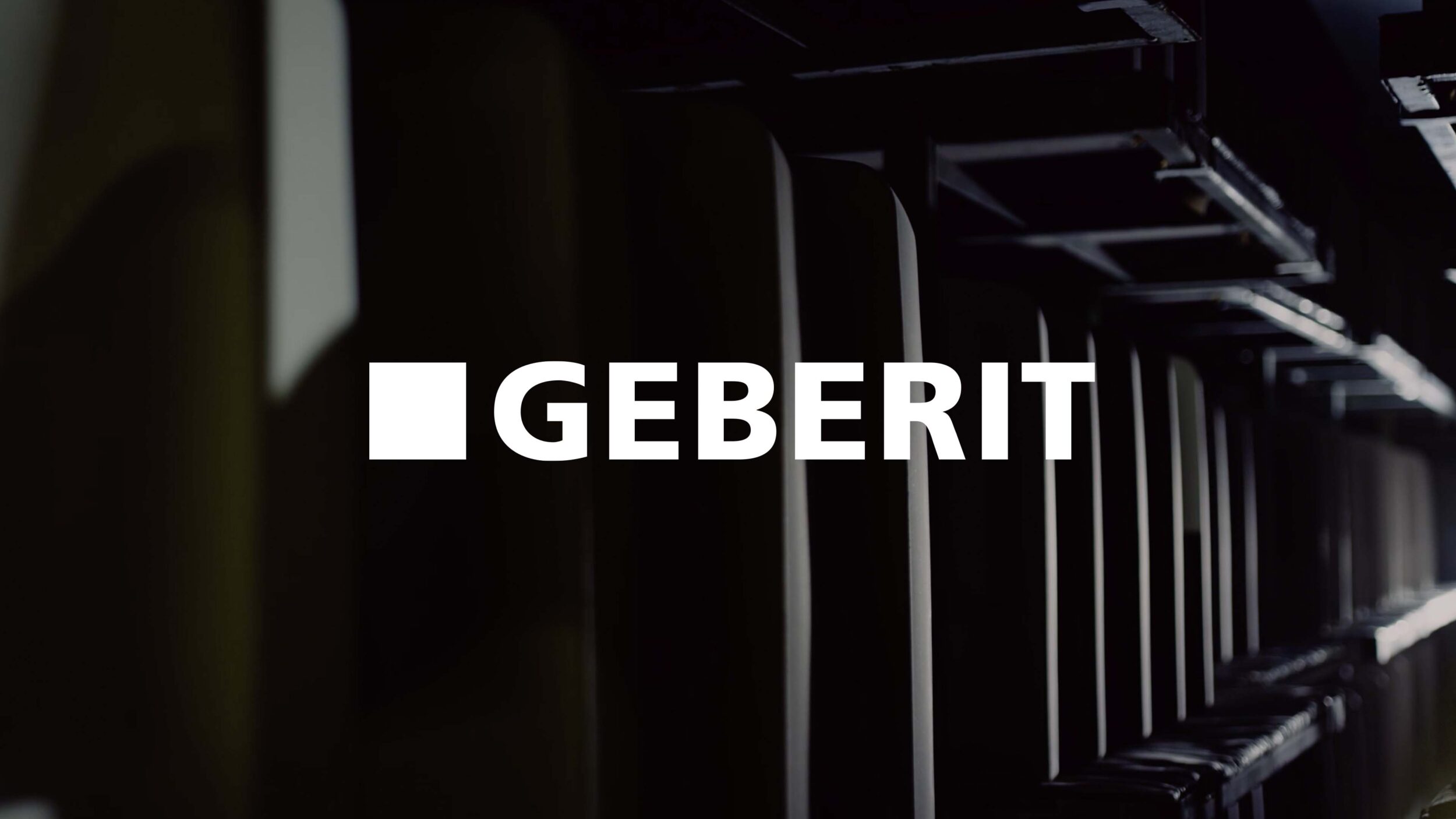 A visual tribute to the high-tech
production at Geberit
Did you know that products from Geberit's Nordic brands Ifö, IDO, and Porsgrund are locally produced in the Nordic region? No? They are. Even the raw materials are picked up underground in the backyard of the factories. We documented how bathroom furniture are created in high-tech factories.
Services
Brand Communication
Budget
Copywriting
Film Production
Planning
Post Production
Visual Storytelling og Communication
Challenge
The high-tech production of the Nordic products from Geberit brands (Ifö, IDO and Porsgrund) was never documented on film. Local production of raw material from Swedish and Finnish subsoil, along with large investments in technology and innovation, are just two of the many competitive ways in which Geberit has become the market leader. This narrative needed to get out there.
Solution
After a thorough review of the process of how Geberit's ceramic products were made, we were able to provide a storyline for the film and script for the dialogue. This laid the foundation for storyboards and plan for visits to the factories in Bromölla in Sweden and Ekenäs in Finland. We optimized our visits making sure not to miss any important shots and avoided disrupting the day-to-day operations of the factory.
Raw material coming in at one end, dissolved into clay, shaped, burnt, and varnished, trucks driving away with ready-to-install toilets and wash basins at the other end. Who would have thought that toilet factories could be so fascinating?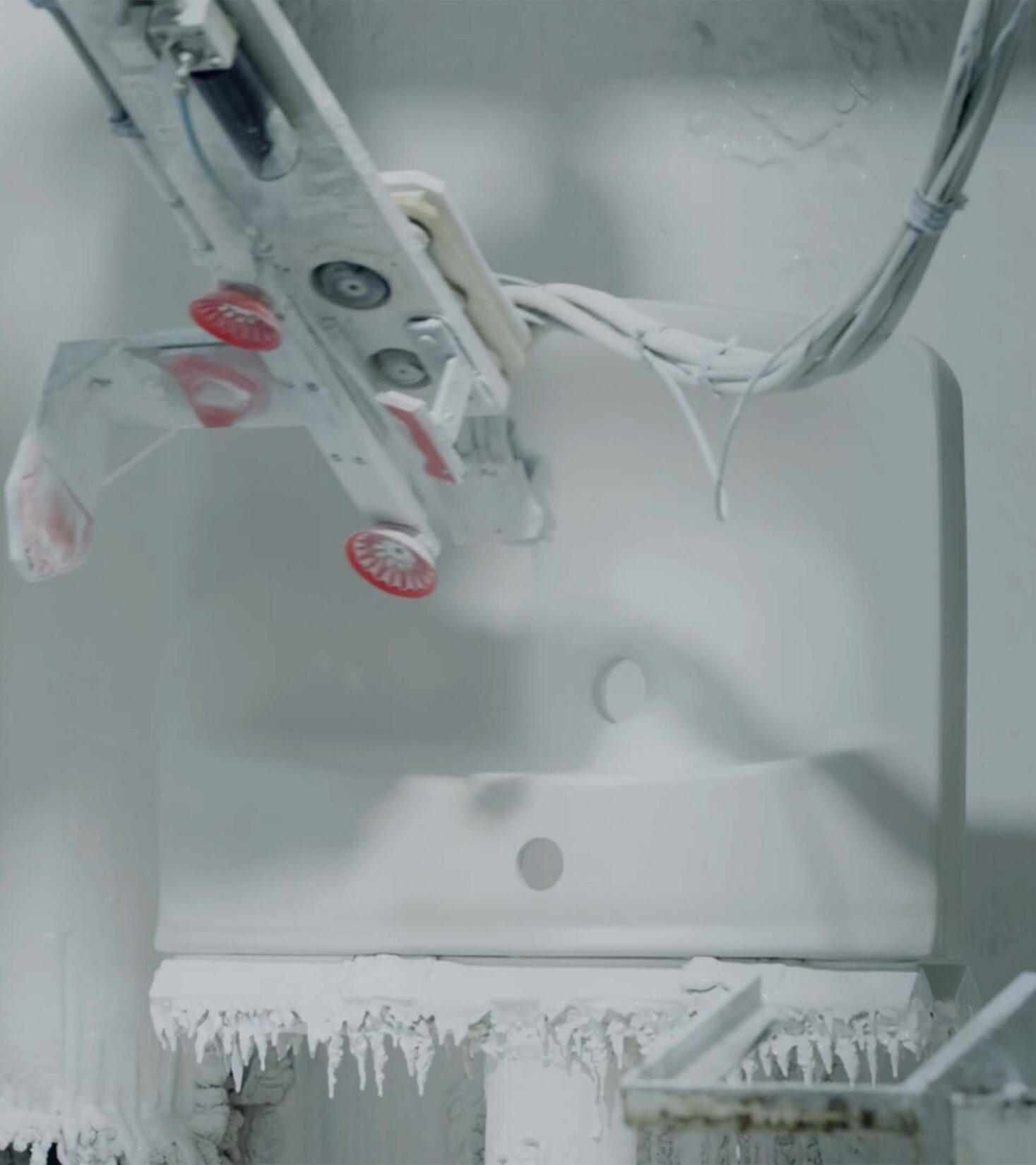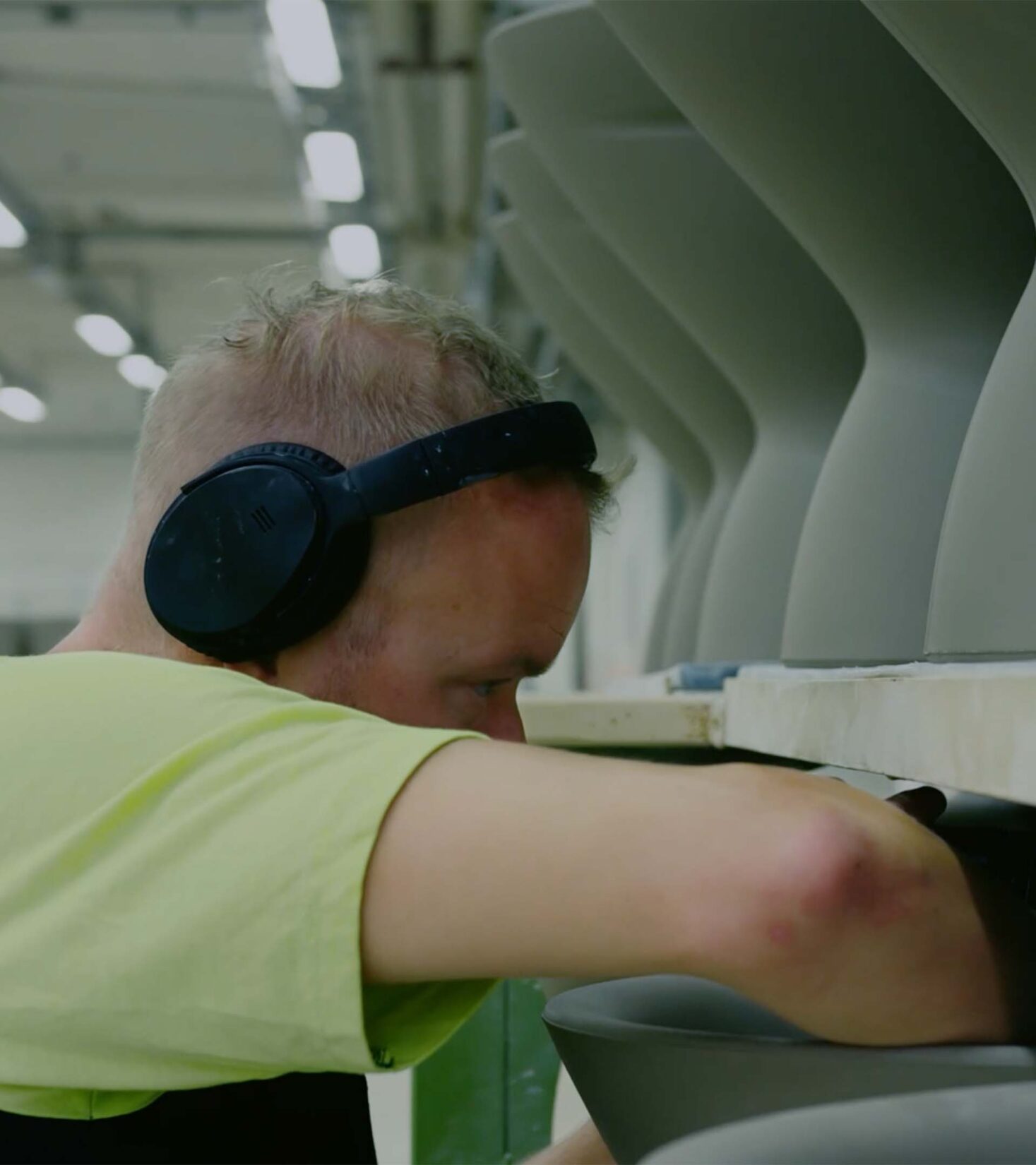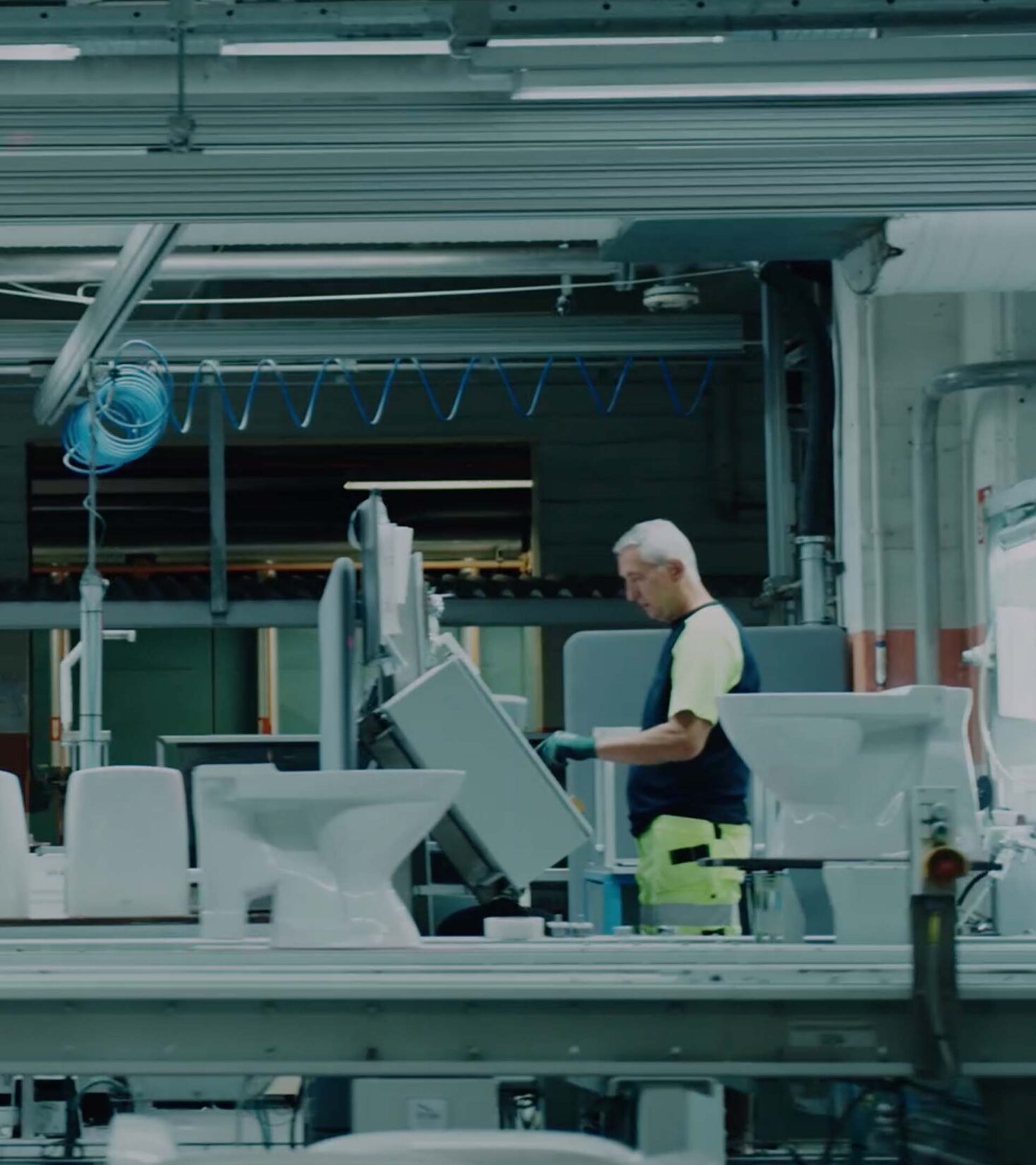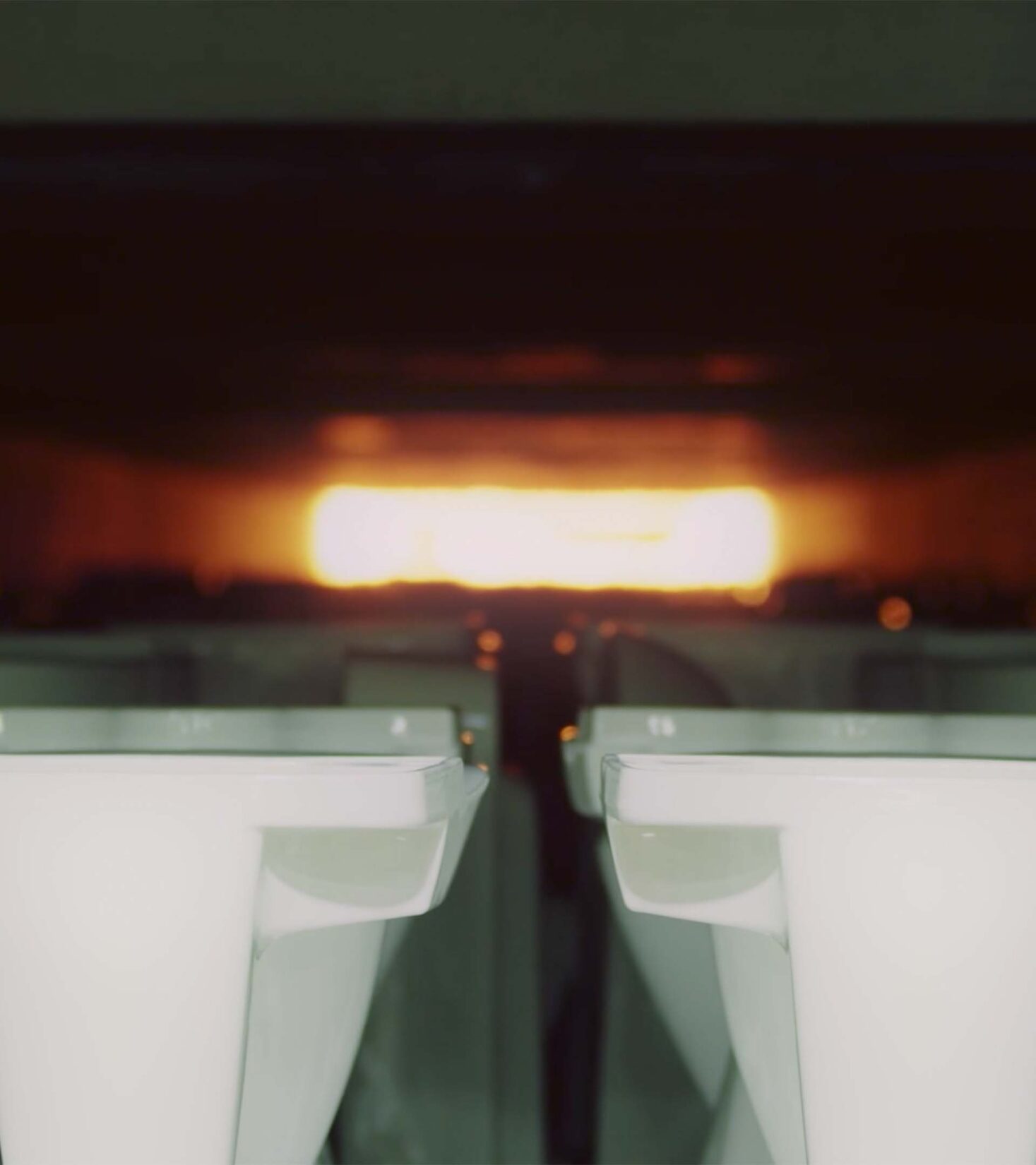 We documented how bathroom furniture are created in high-tech factories with visits to Bromölla, Sweden, and Ekenäs, Finland.

The films were made in collaboration with our plus network, both in Denmark and locally in Finland.