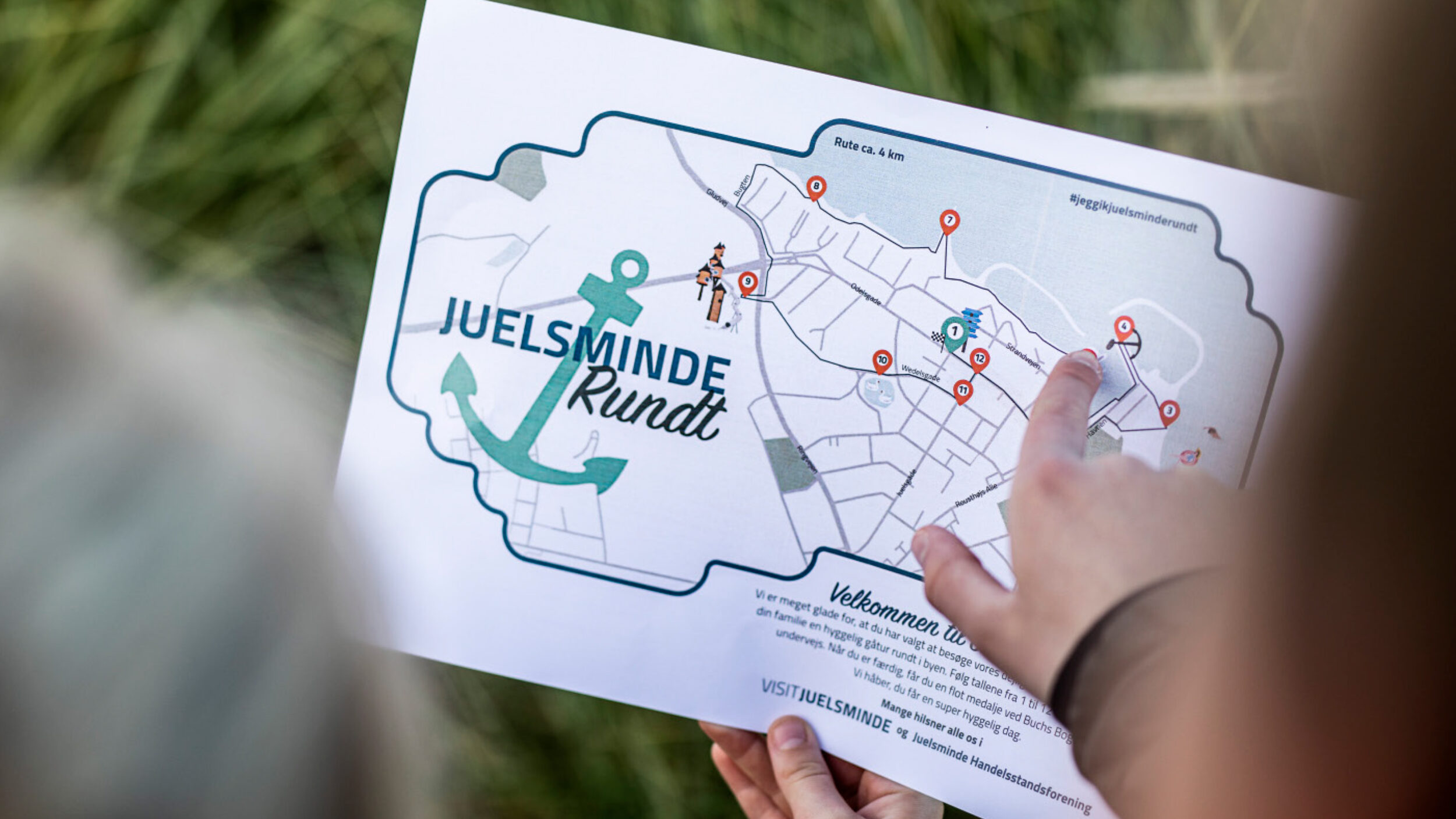 Where are we going?
Experience-, city-, island-, food maps,
and treasure cards will show you the way.
The municipalities of Odder, Horsens, and Hedensted together make up the tourist organization Destination Kystlandet (The Costal Land). YdePlus have continuously designed and optimized various maps for the three municipalities.
Services
Animation & 3D Film
Brand Communication
Graphical Elements
Illustration
Motion Graphics
Social Media & Content
Visual Storytelling og Communication
Challenge
It's important that the maps are accurate enough to use to navigate. The buildings must be recognizable, and the distances must match. The level of detail required is high, despite a small area to work with.
Solution
Over the years, we have designed maps for experience, cities, islands, food, treasure cards, and more. We develop and illustrate icons, buildings, details, and widgets.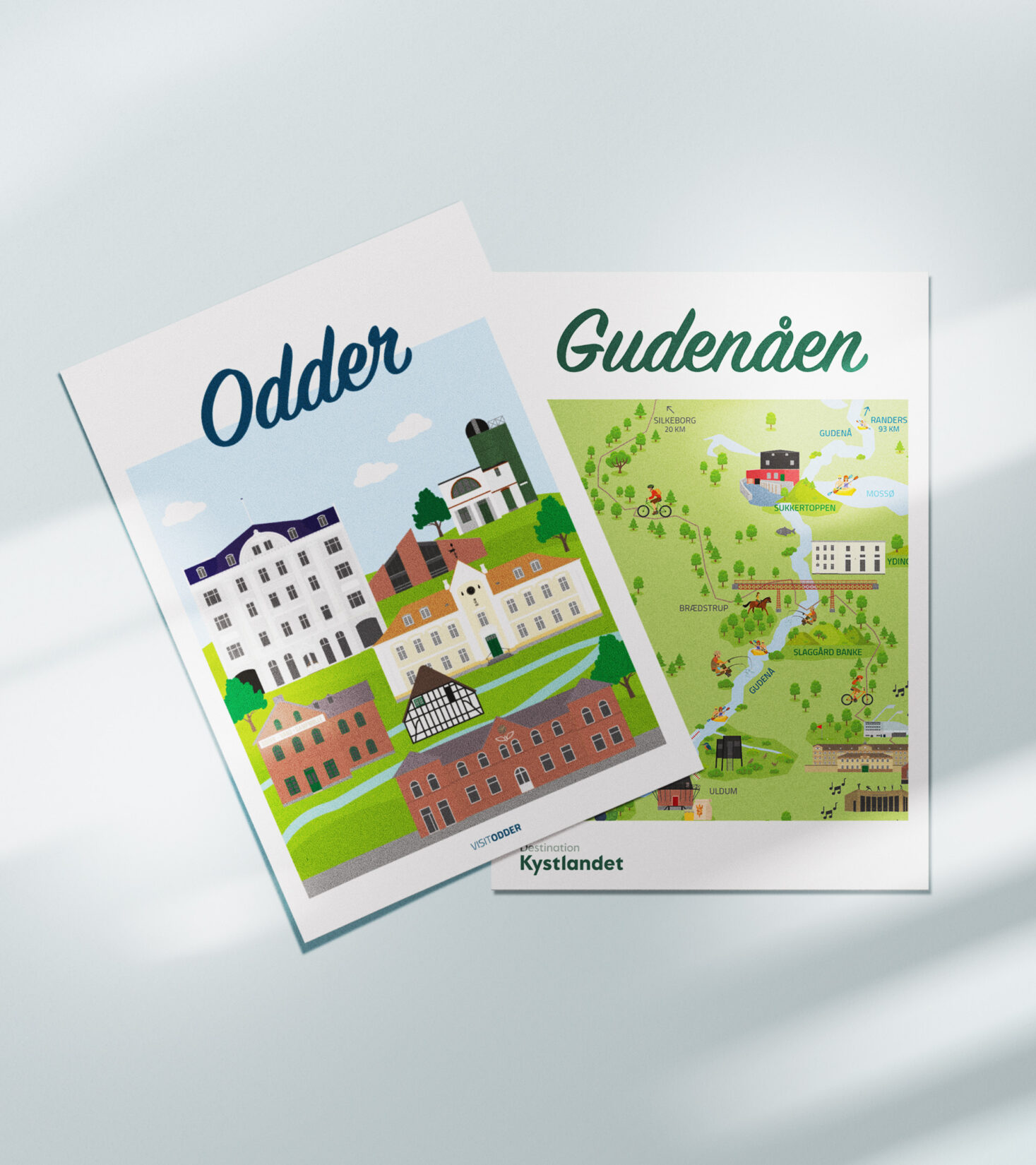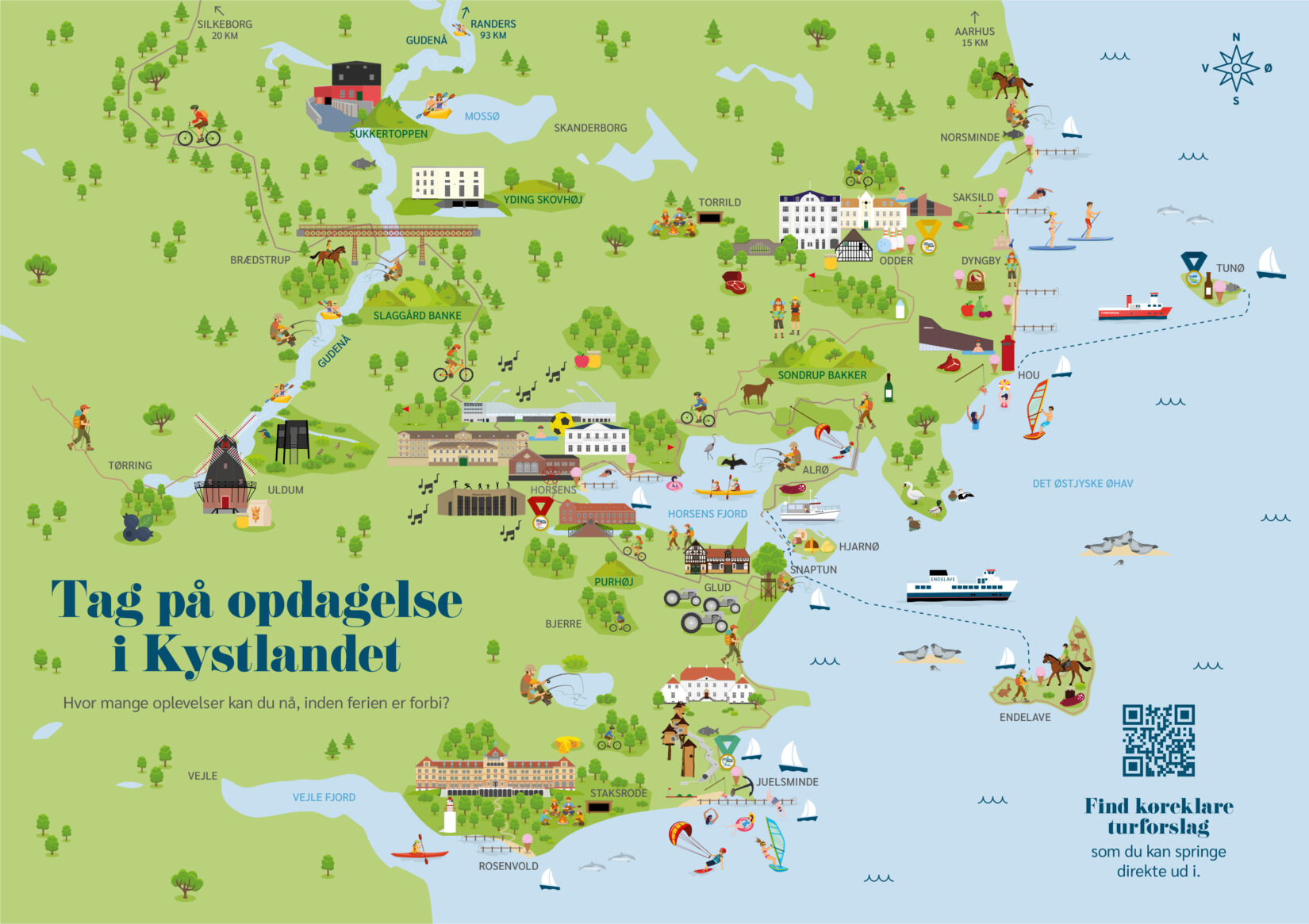 The common thread in all The Coastal Land maps is that they are made to be fun and familiar.
It's important they're easy to use and provide user value. They also highlight the The Coastal Land marketing team's commitment of providing excellent welcome packages for tourists.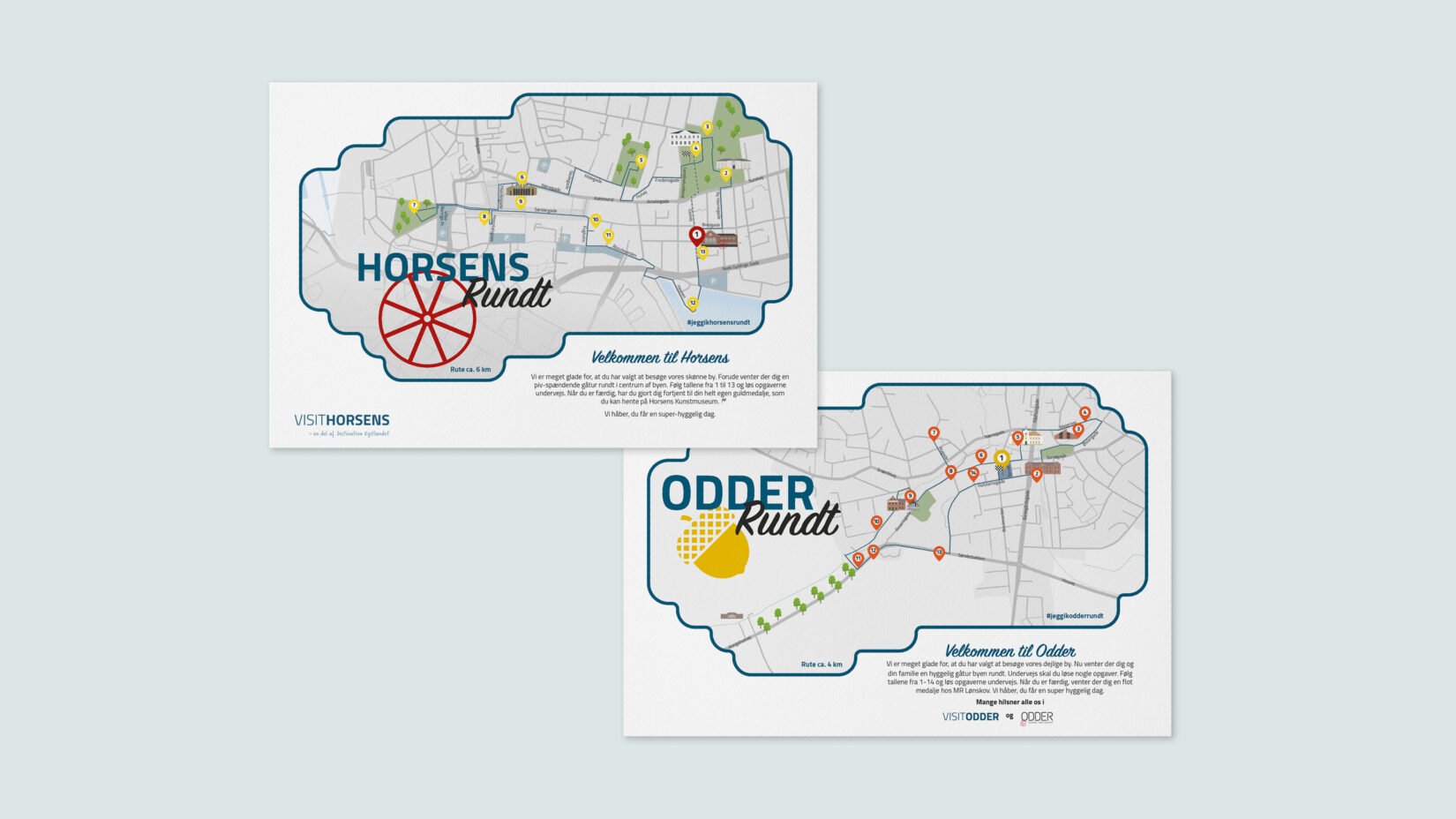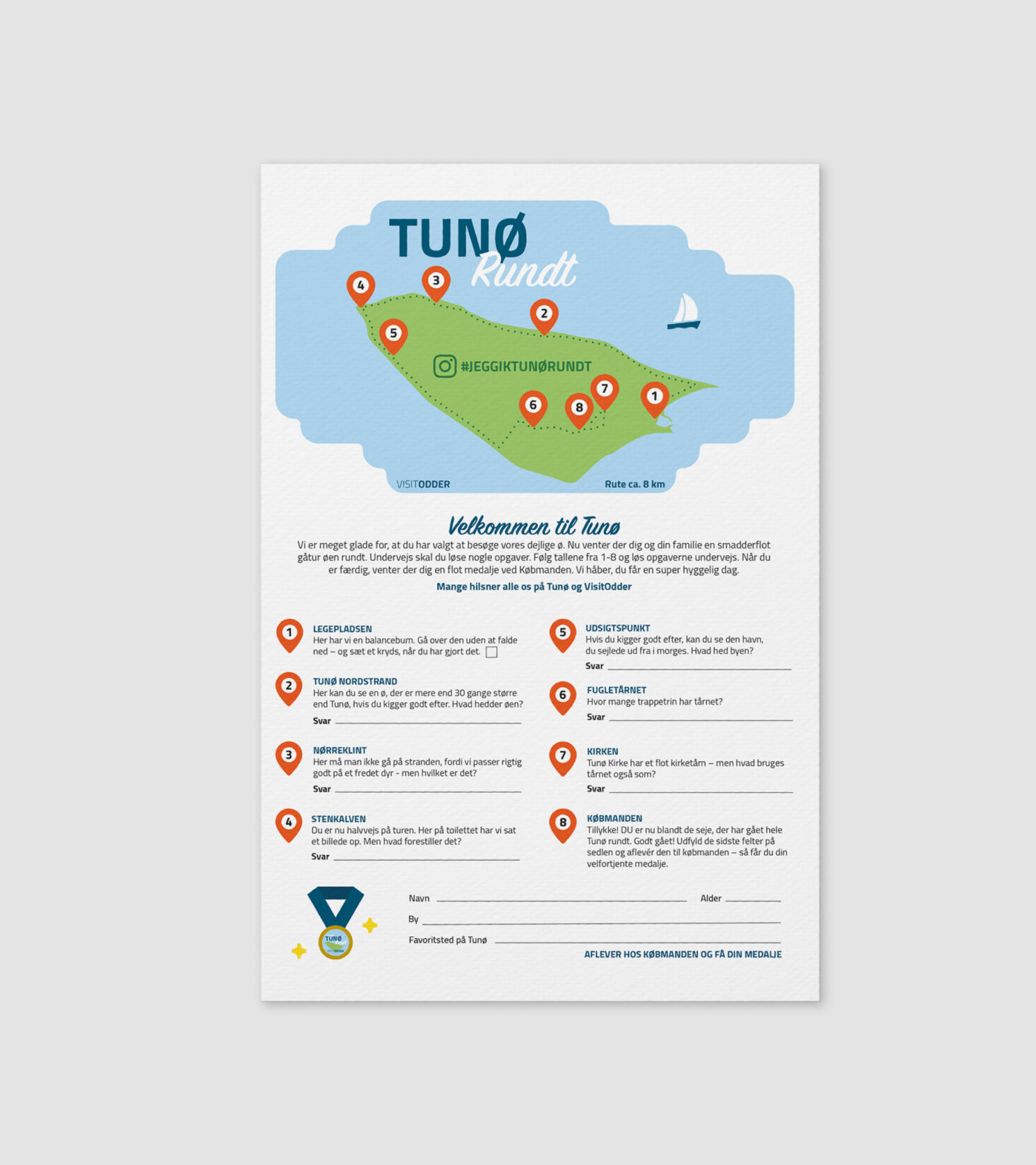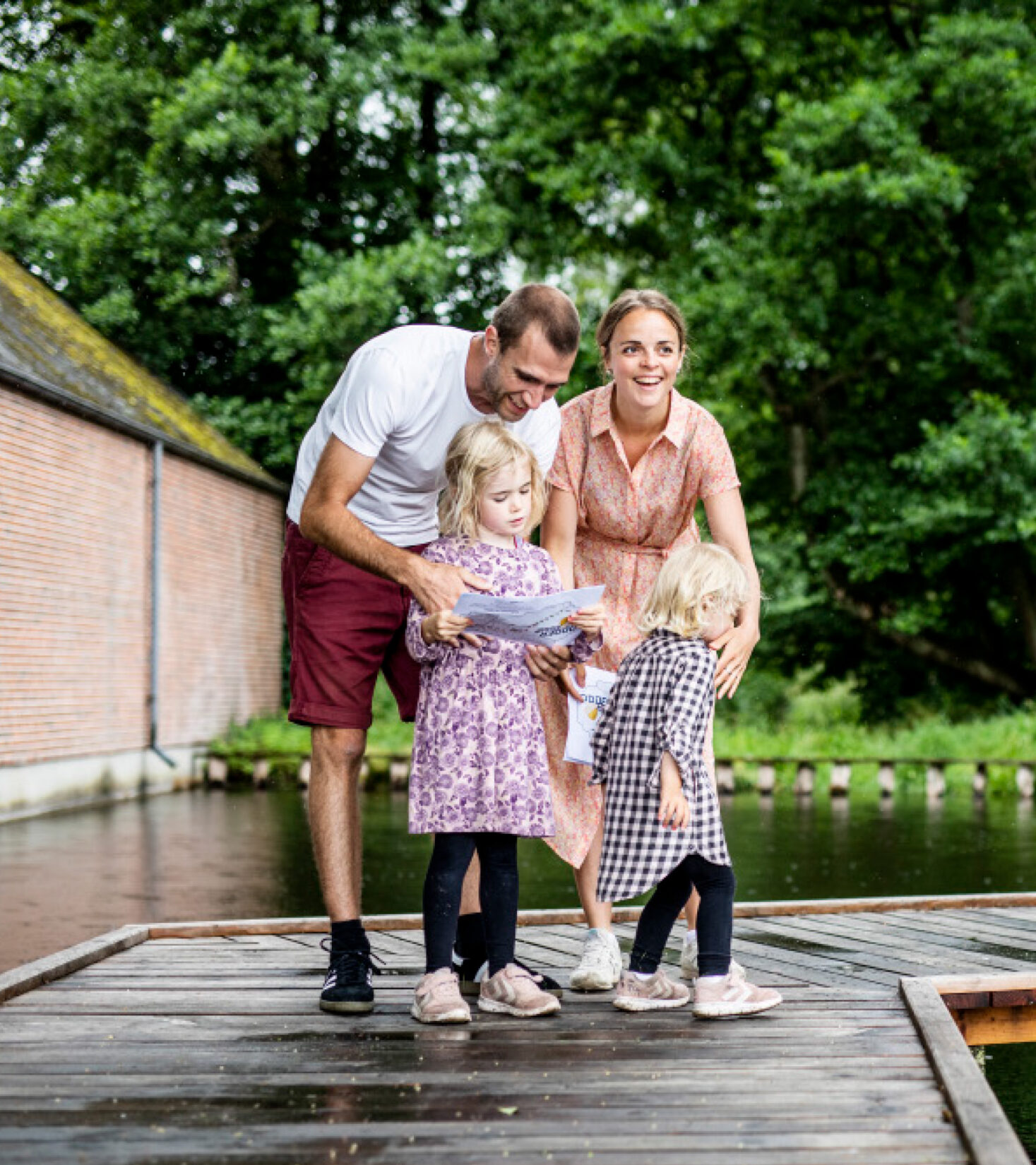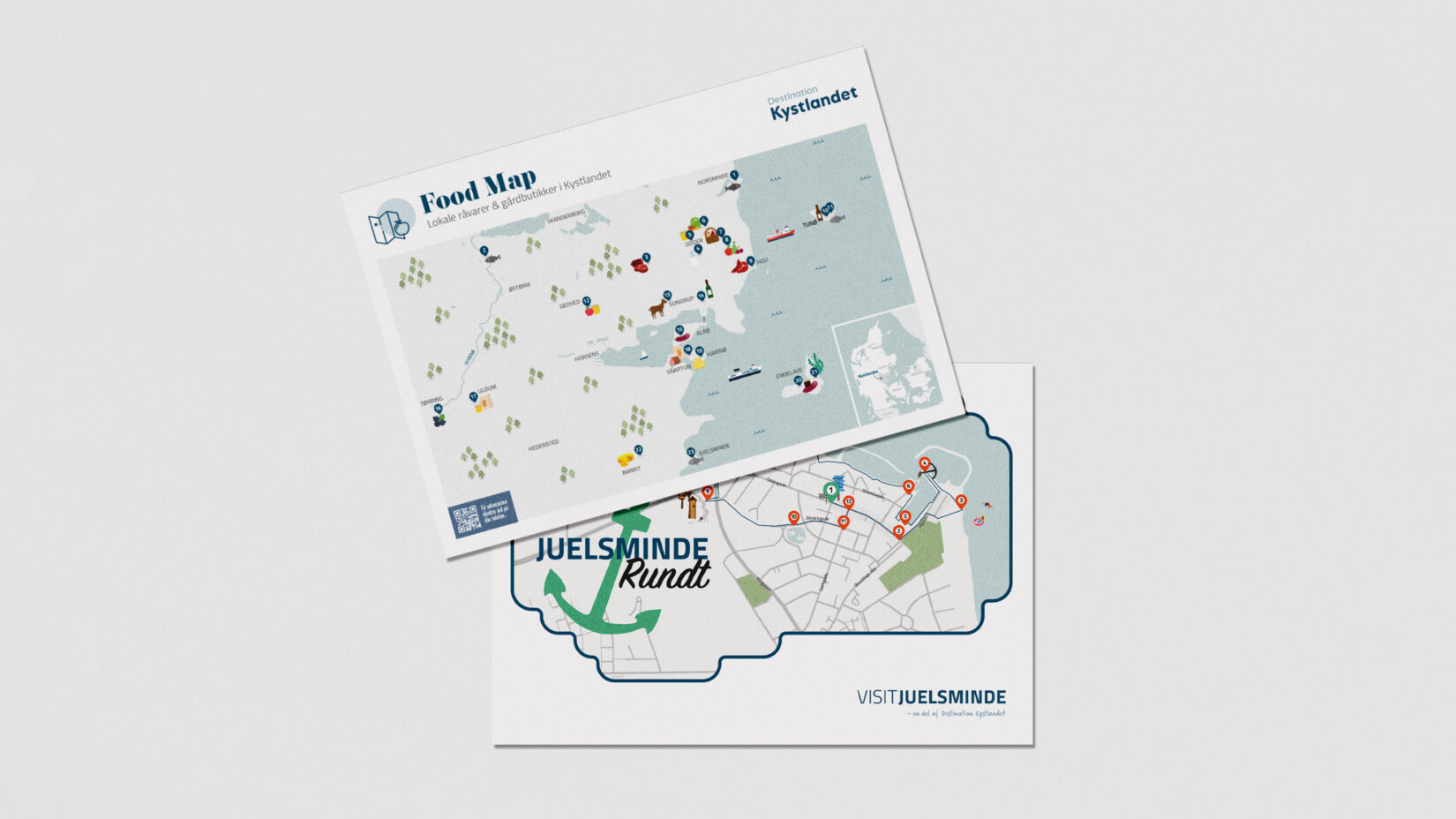 As The Coastal Land team has received an overwhelming amount of good feedback on the maps from locals and tourists alike, it has been an ongoing project for us in recent years.