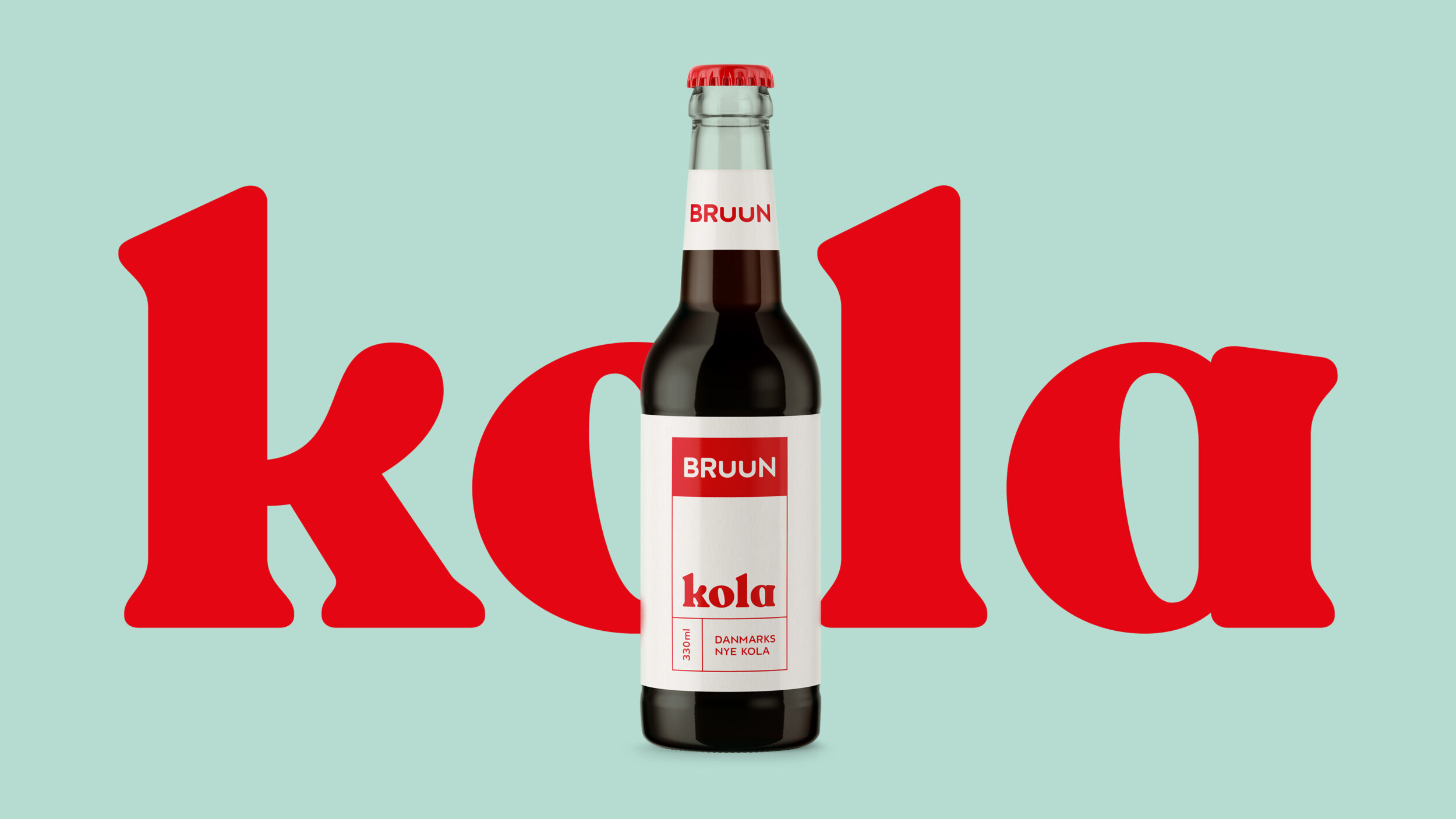 A gourmet kola for the
quality-conscious consumer
Owner and passionate brewer Anders Brun calls this brown wonder drink, Denmark's new kola. We completely agree – you have to try it – and we're not saying that because we created the identity. In order to understand the product, many kolas were consumed in the process.
Services
Animation & 3D Film
Brand Communication
Brand Design
Brand Guardianship
Brand Guidelines
Brand Identity
Brand Name
Brand Research
Copywriting
Graphical Elements
Illustration
Logo Design
Motion Graphics
Packaging Design
Visual Storytelling og Communication
Website
Challenge
How do you brand a new kola in a heavily competitive market? You make sure you have incredibly delicious kola, of course. Then you need a new identity, packaging and marketing. That's where YdePlus come in.
Solution
We created an identity that centered around the founder's personality. This was the natural solution given he lives and breathes the brown kola. It was used on applications including coasters, website, labels, social media and more.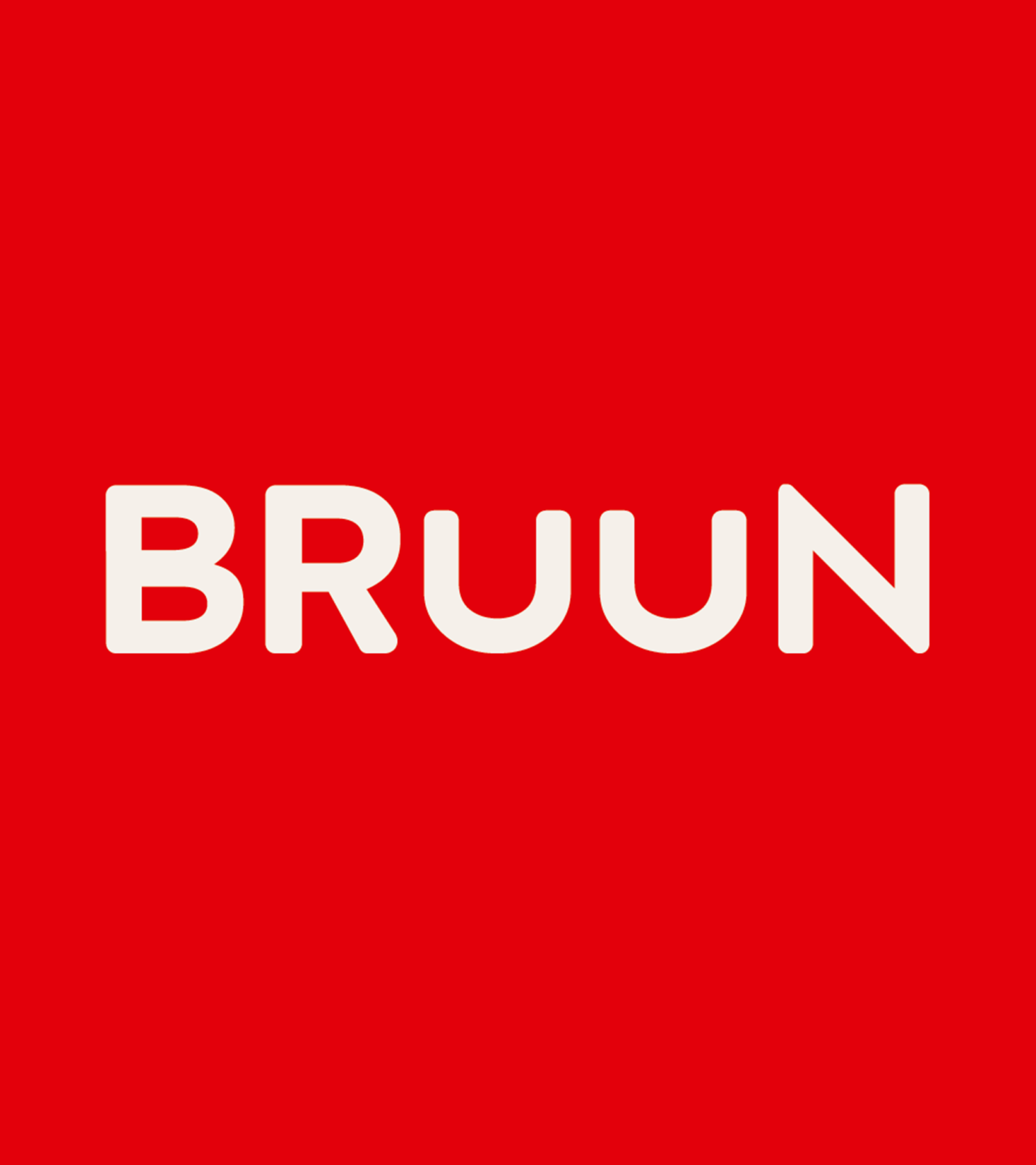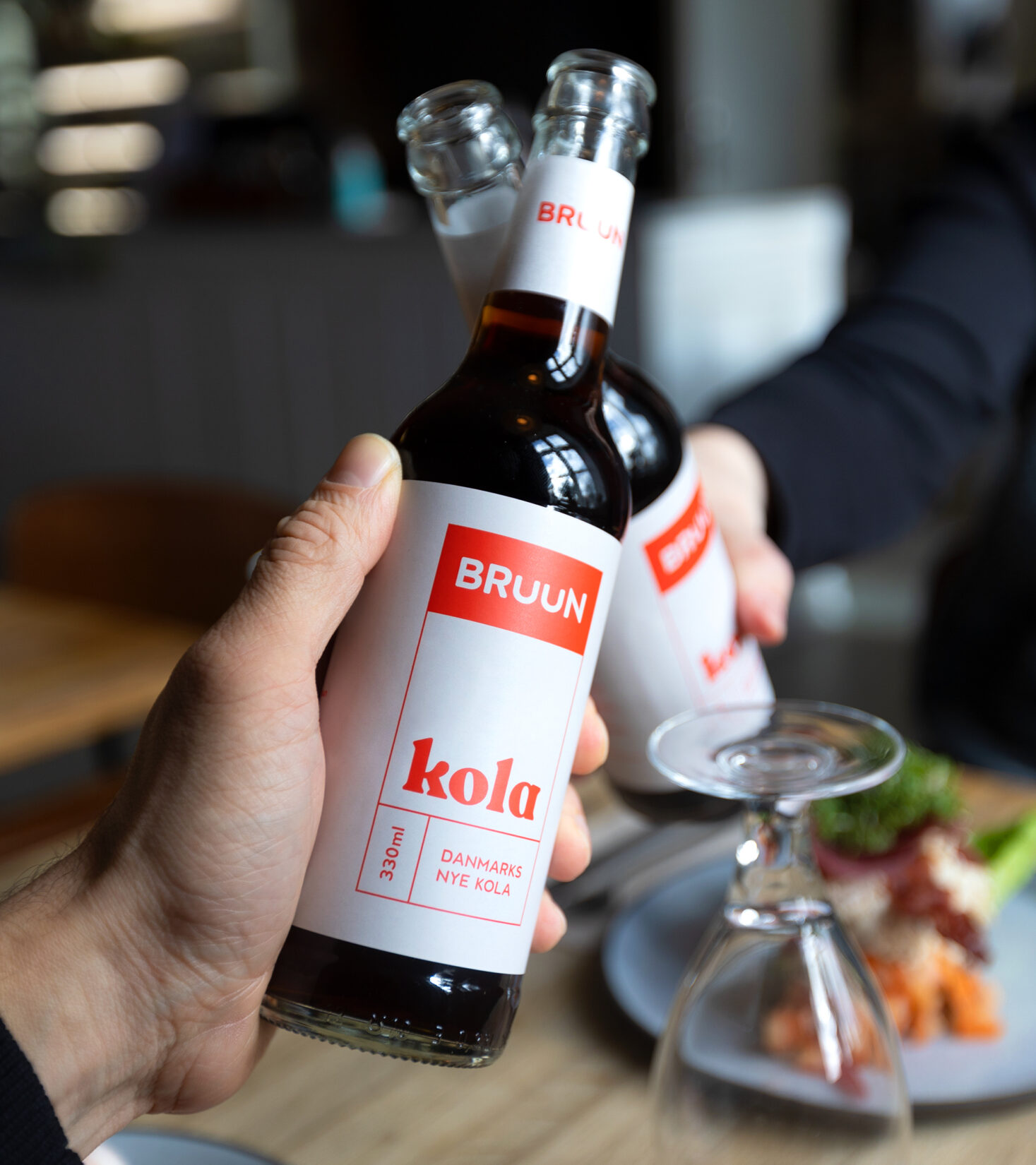 The approach was to create a tone that fans of the drink would resonate with – humour and quality.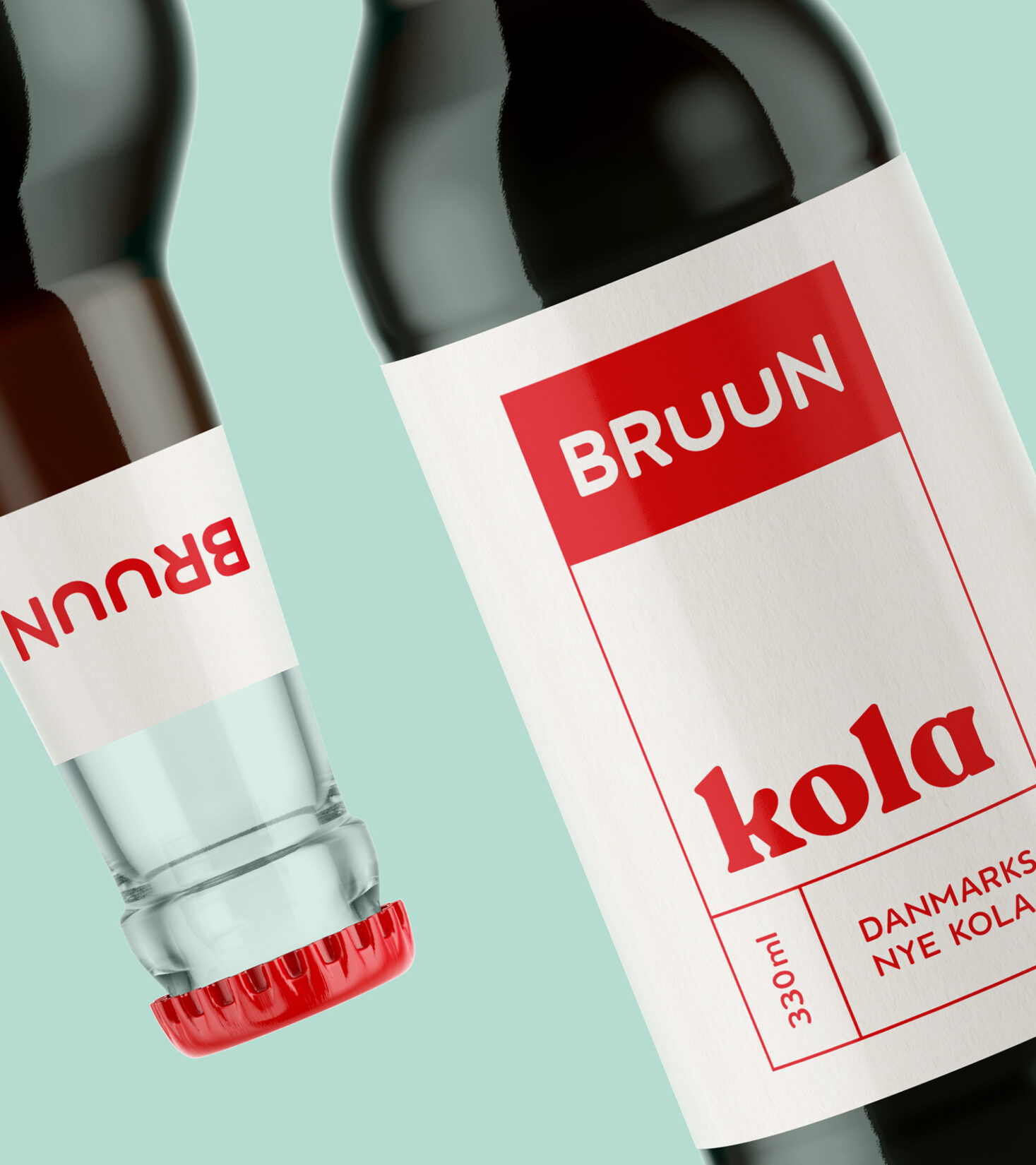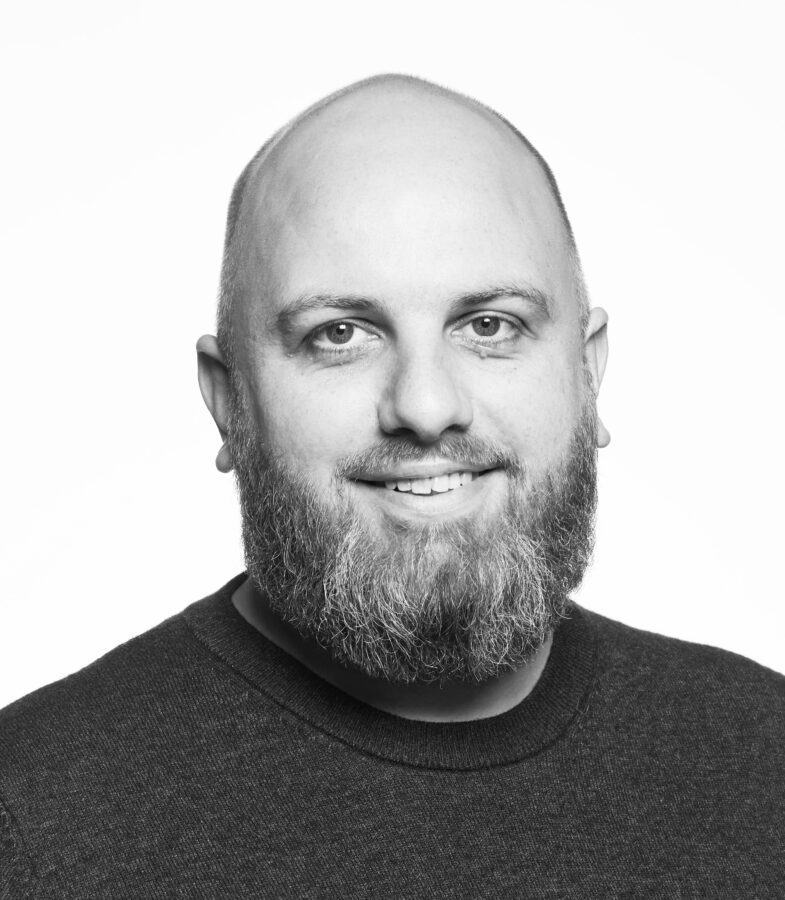 Anders Bruun
Founder of Bruun Kola
We received many compliments for the design, and we agree. YdePlus somehow know exactly what's on my mind. Due to my busy and hectic schedule, it can be challenging to follow the process all the time and it's tempting to cut corners. This is paradoxical given I usually love those who are organized and do things properly. YdePlus does this and I hope we can continue to develop our brand with the whole team.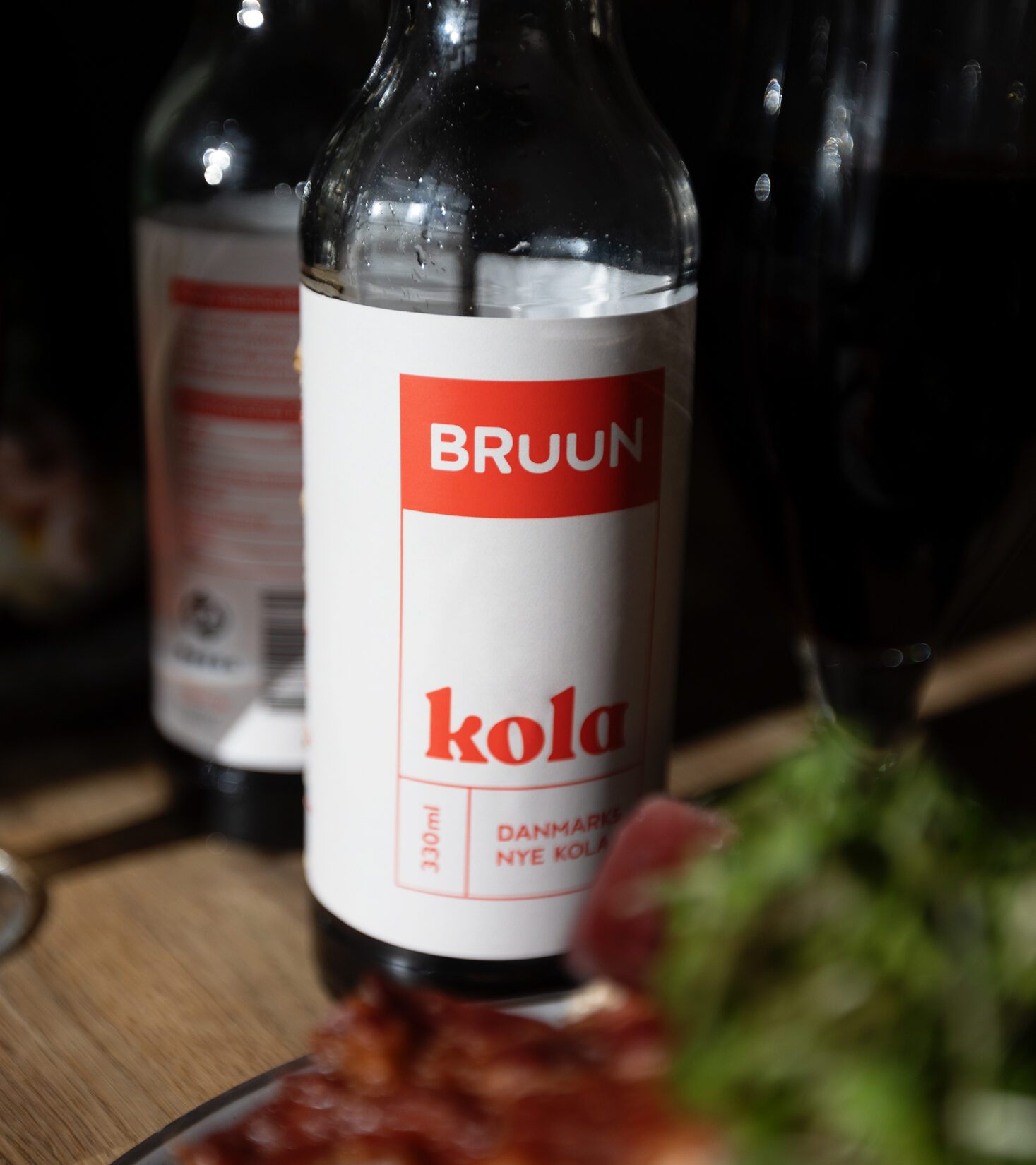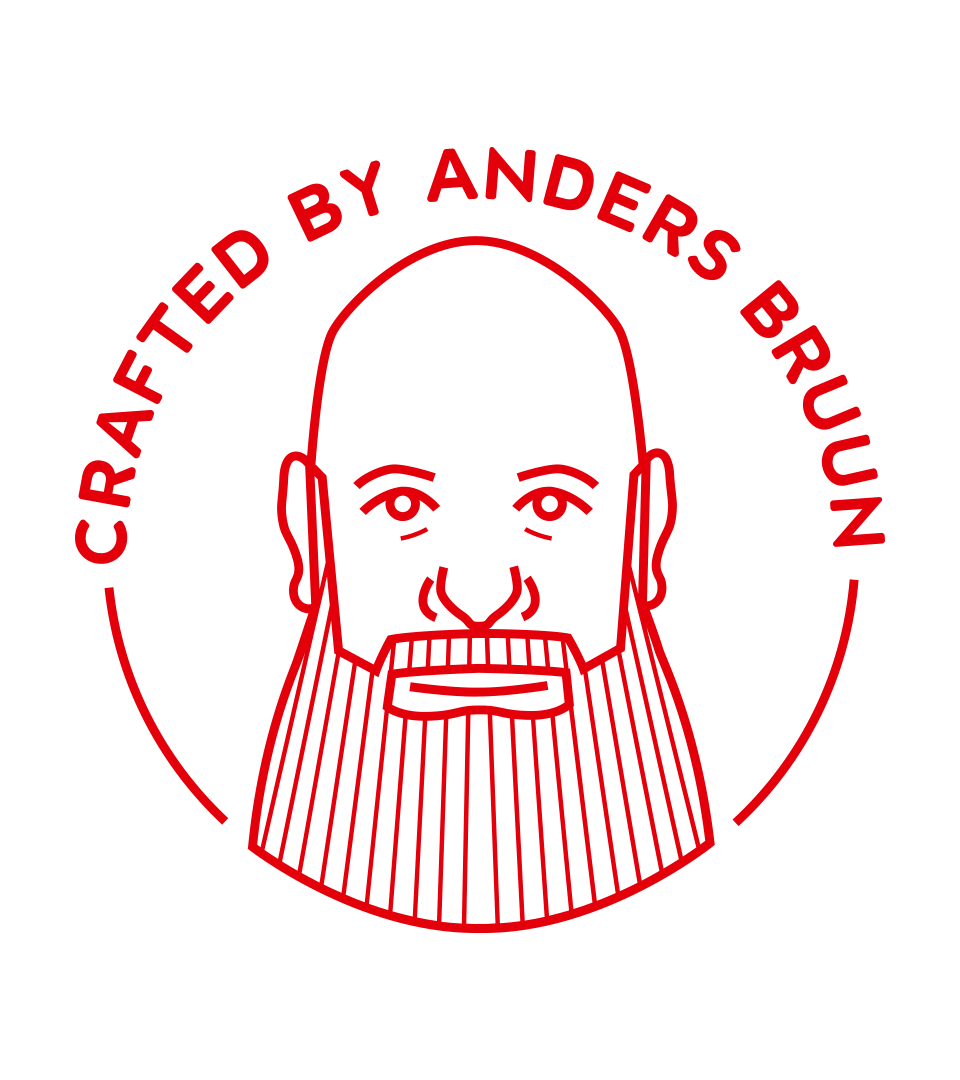 We saw enormous potential in the brand with the personal aspect of Anders Bruun himself as a recognizable face with a humorous personality.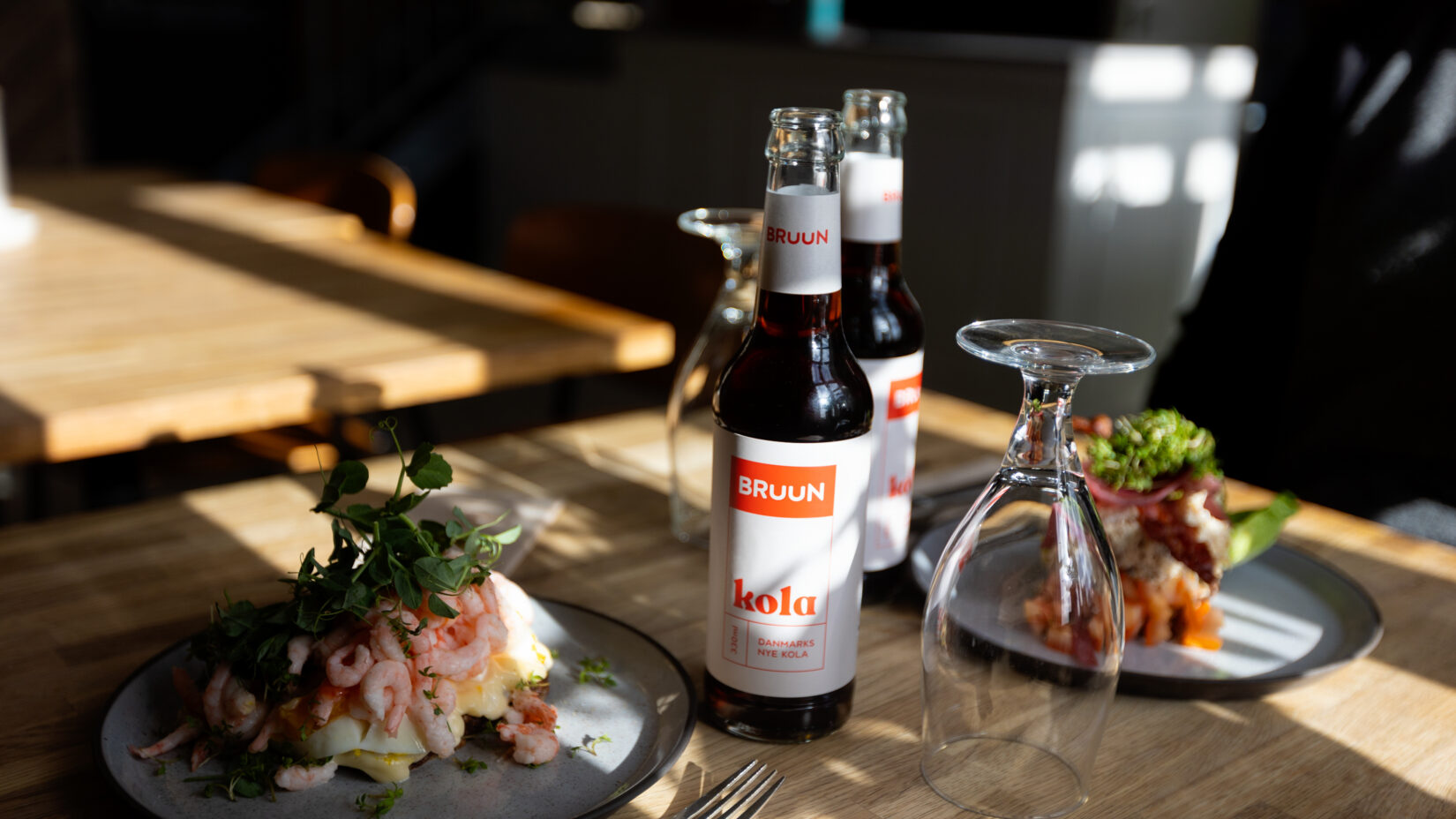 Anders Bruun came to us from the outset, so we've been fortunate to be part of the entire journey from the beginning.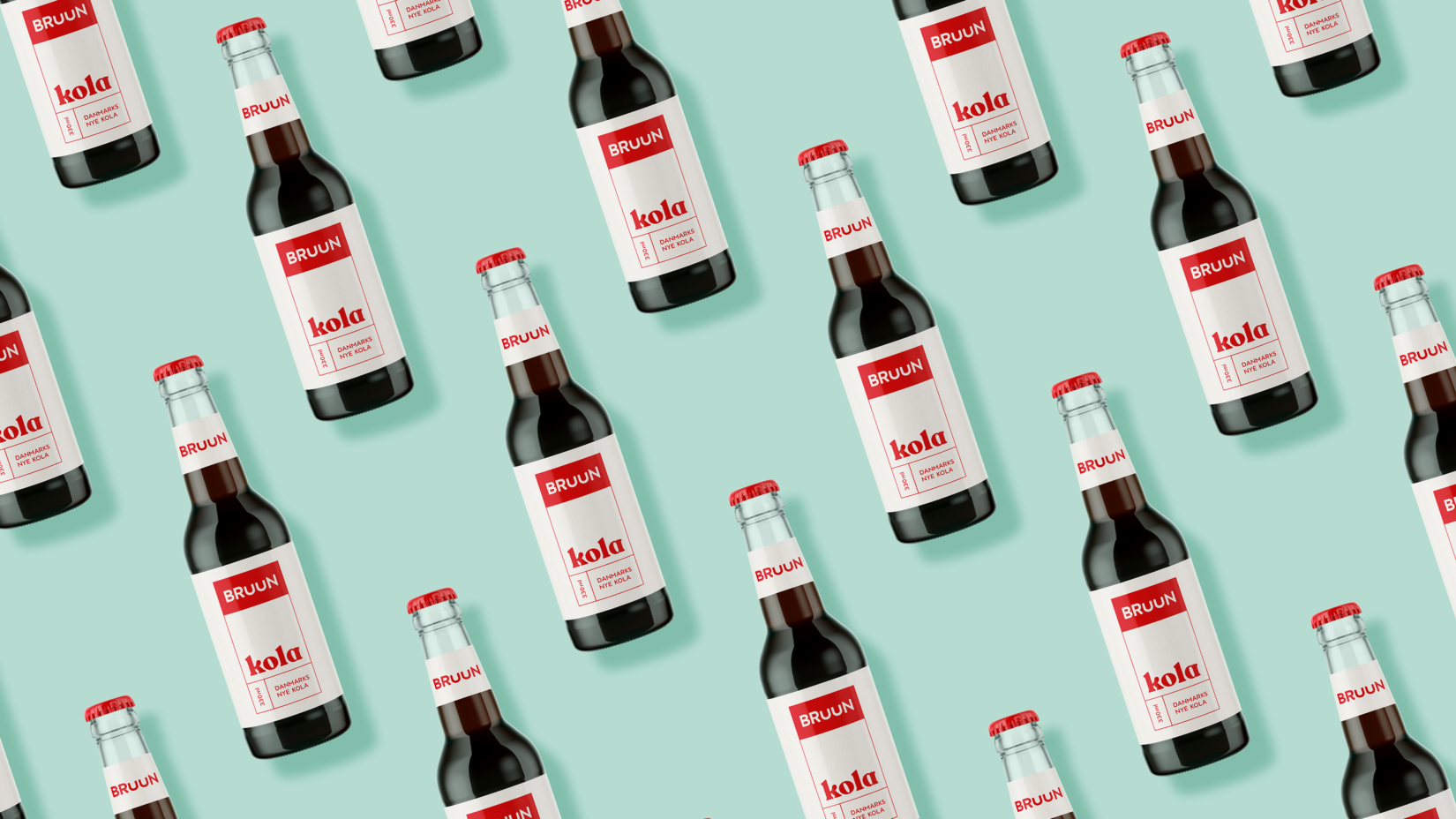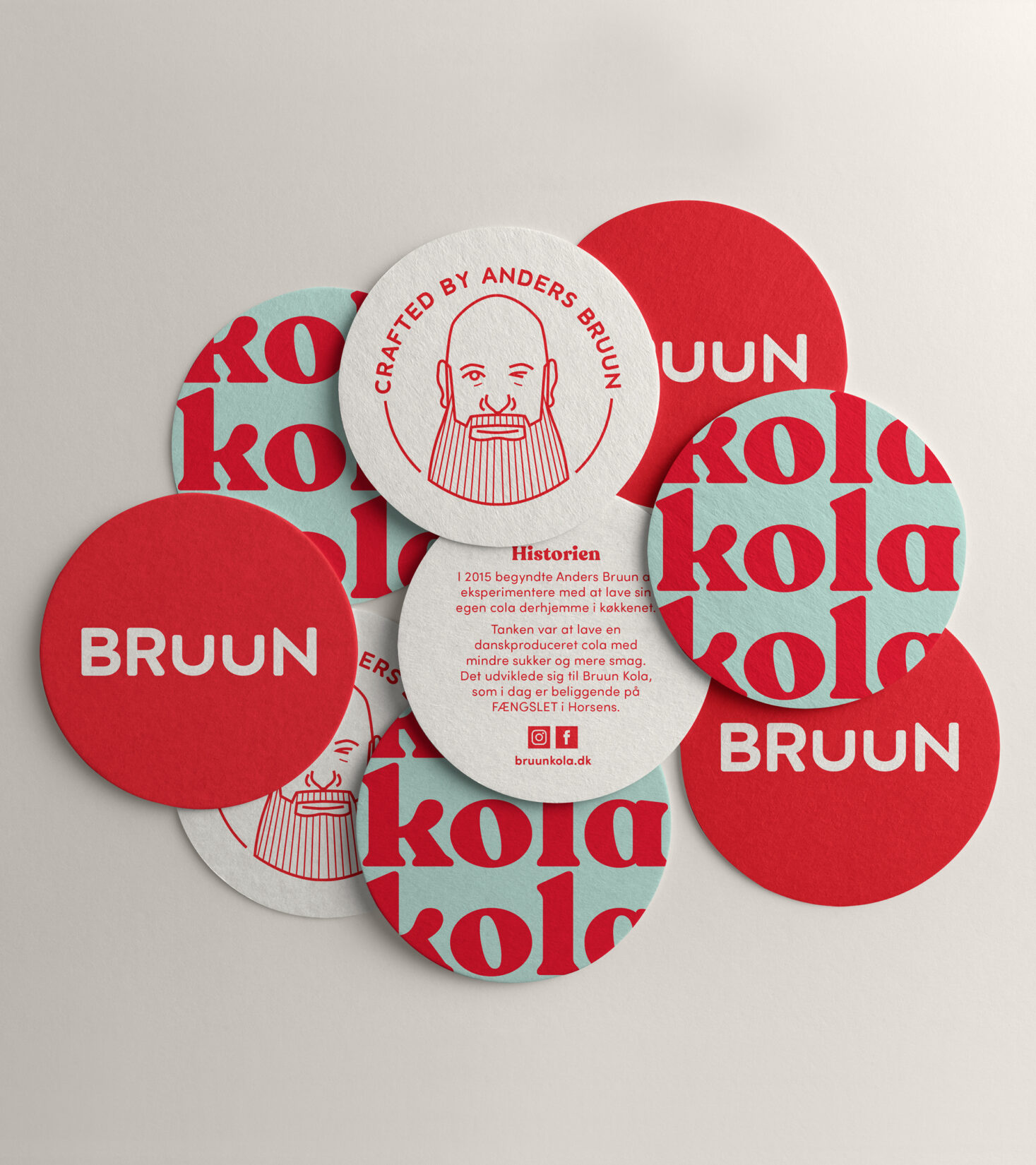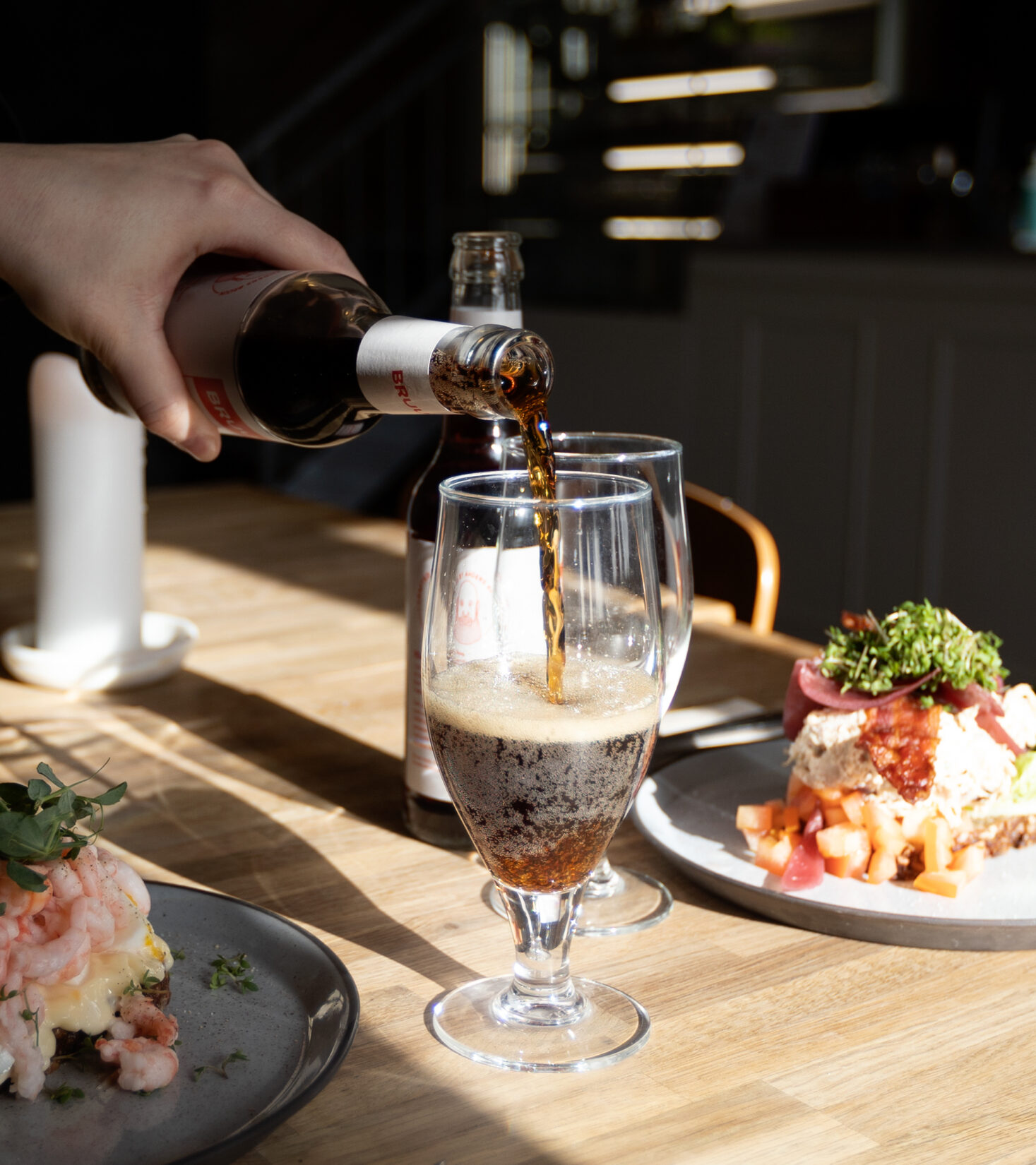 A classically shape kola glass bottle conveyed quality. An illustration of Anders Bruun's face, a recognizable logo and a playful font all combined to create a wonderful design.