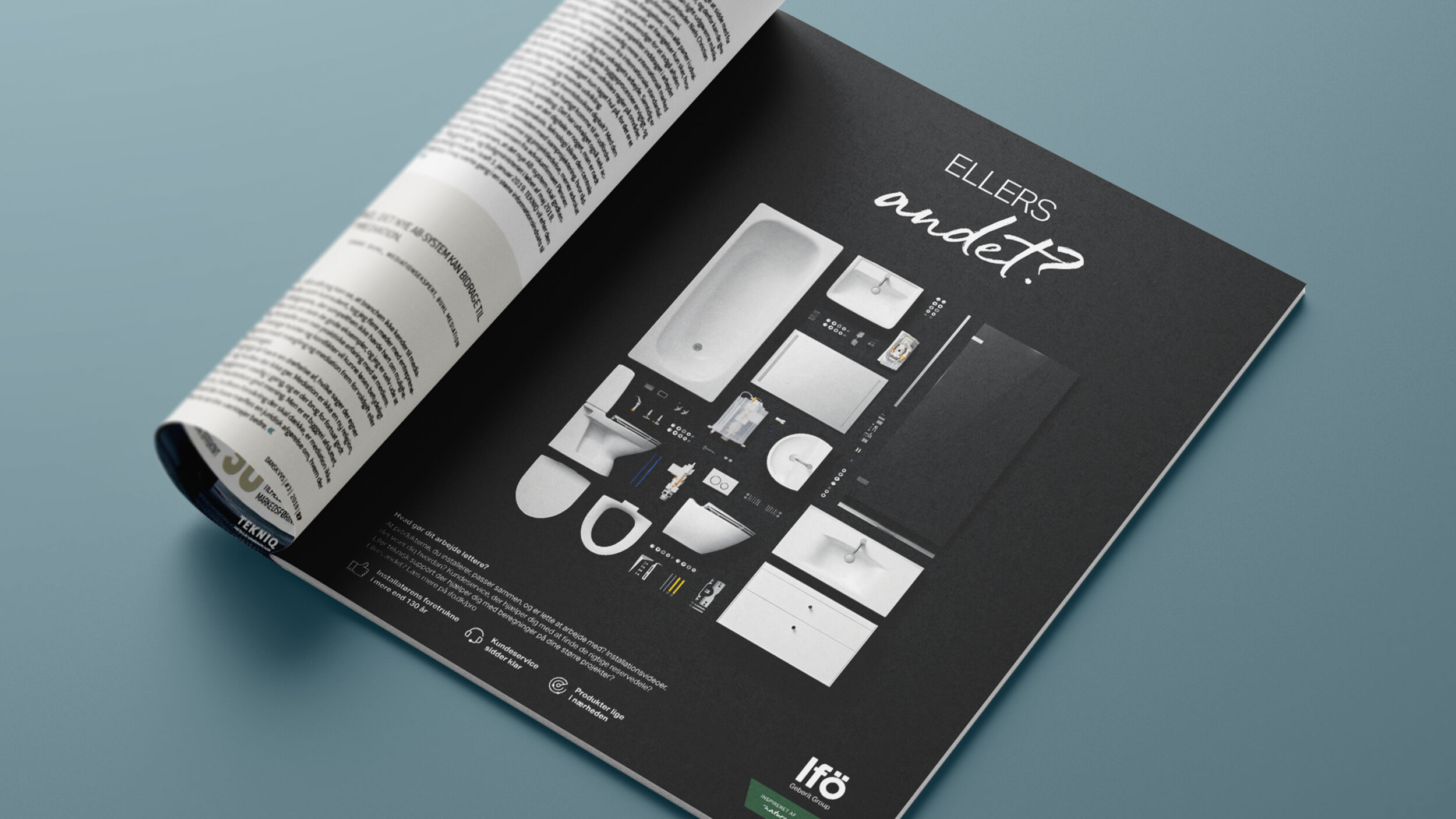 The bathroom split into the smallest part
in eye catching organized neatly visuals
If you ever open an industry magazine from the world of sanitary wear, you will most likely see a print ad illustrated by a handsome craftsman holding a large pipe wrench. Together with Geberit, we wanted to challenge this. And, at the same time, showcasing all the advantages an installer receives when choosing Geberit products.
Services
Brand Communication
Concept Development
Copywriting
Edit & Retouch
Motion Graphics
Photo Shoot
Planning
Post Production
Social Media & Content
Tagline Development
Visual Storytelling og Communication
Challenge
Using print adverts, the installers should be convinced that a toilet is not simply a toilet. So, first and foremost, by distinguish the ad from the others, the message should reach the installers and the consumers in the end.
Solution
Simply, we are going to tell the installers that Geberit actually makes their work a lot easier.
To catch the attention and stand out from other print ads, we created visuals appealing to the professional pride of the installers. We took all products and separating these into the smallest parts, tidy and neat placed all the parts in a clear overview, ending up with eye catching "organized neatly" visuals.

On one hand, organized neatly visuals are interesting for the installers to see, as they already know all the parts – but not in an overview like this, and on the other hand, it is pretty to look at for the rest of us who have never seen the insides of a toilet.
Together with the right copywriting, these visuals honestly display all the advantages of Geberit: The products fit together and are easy to work with, installation videos are available, customer service will help you find the correct spare part, technical support, and 10 years guarantee on all spare parts.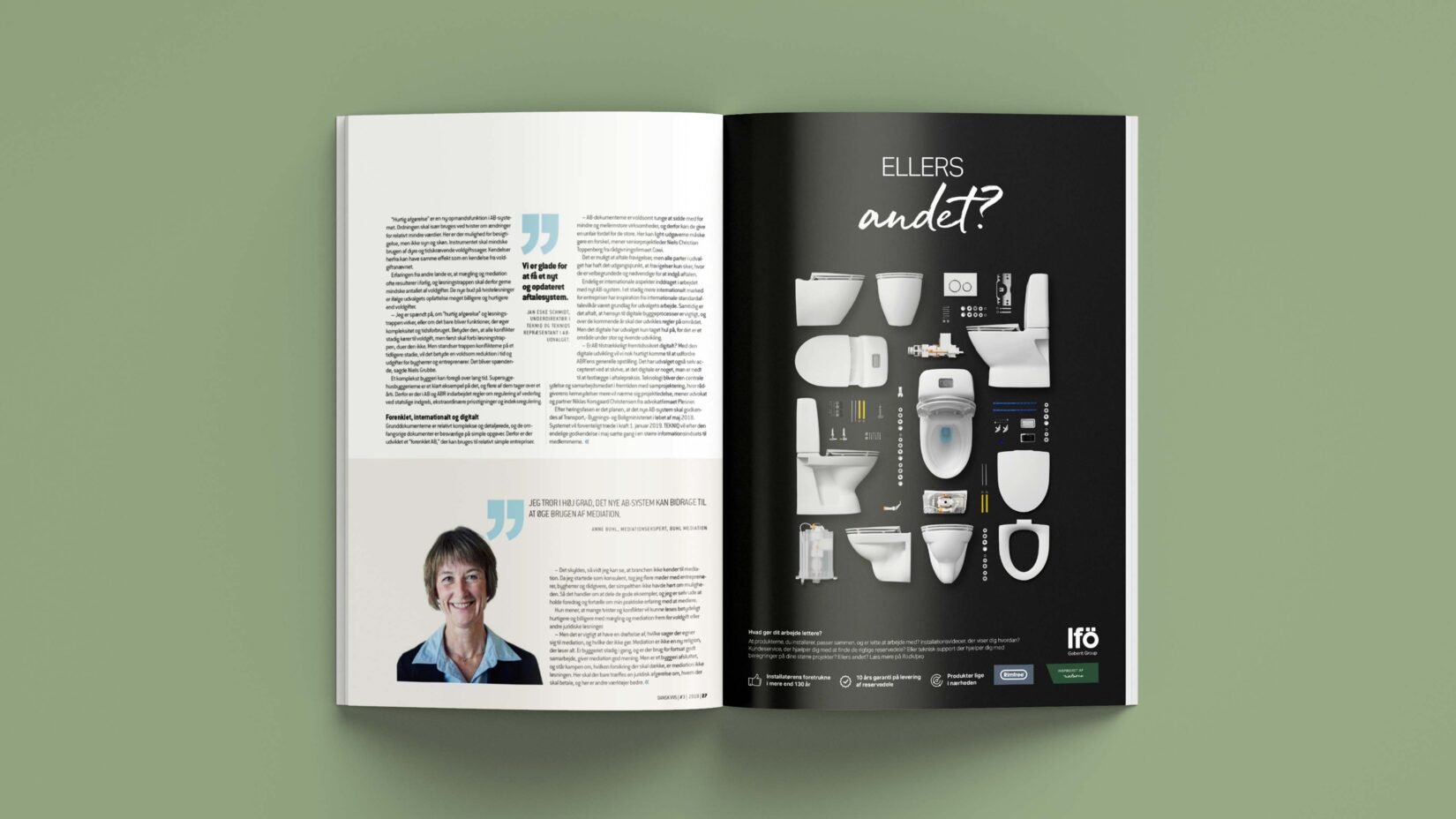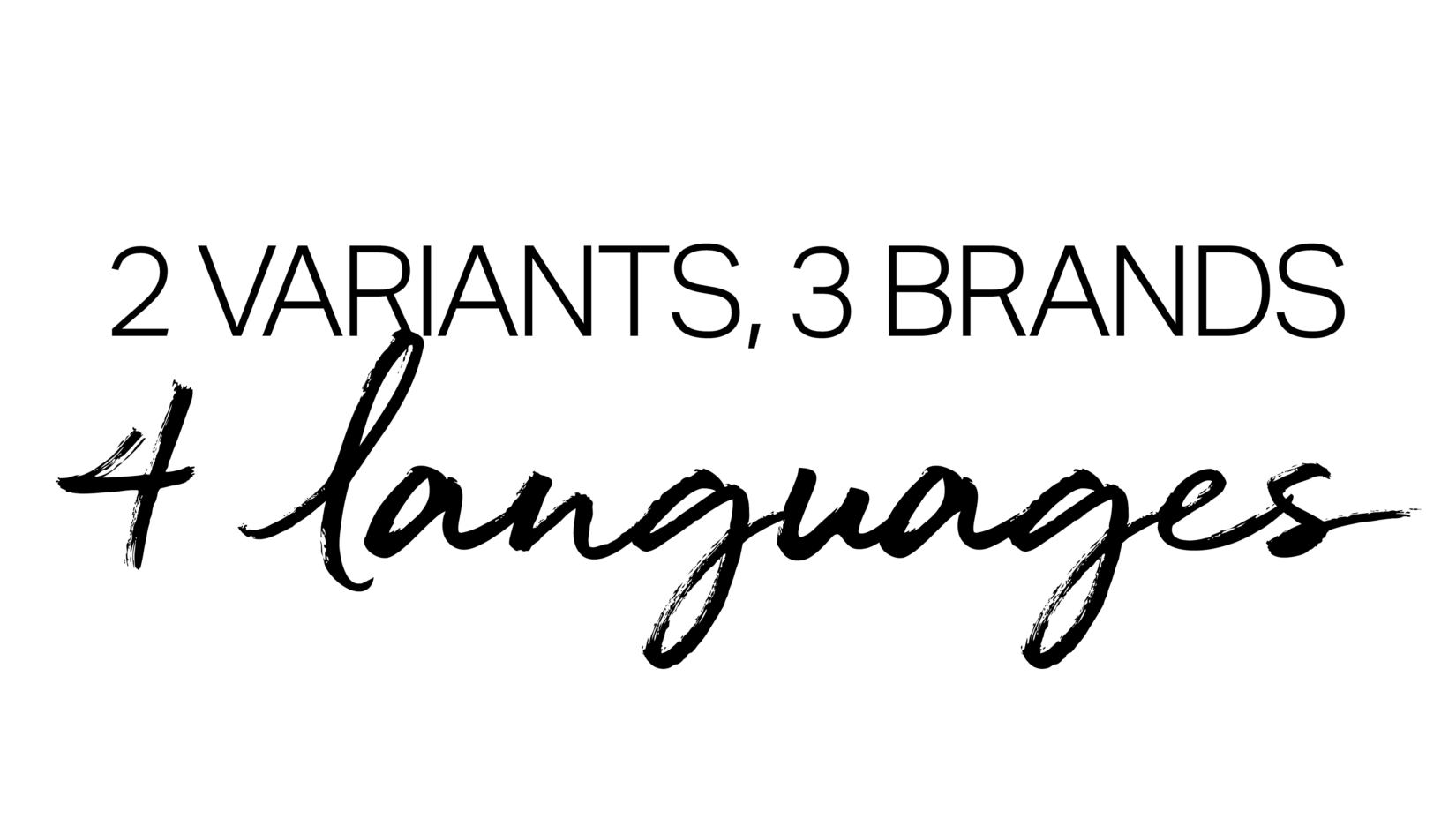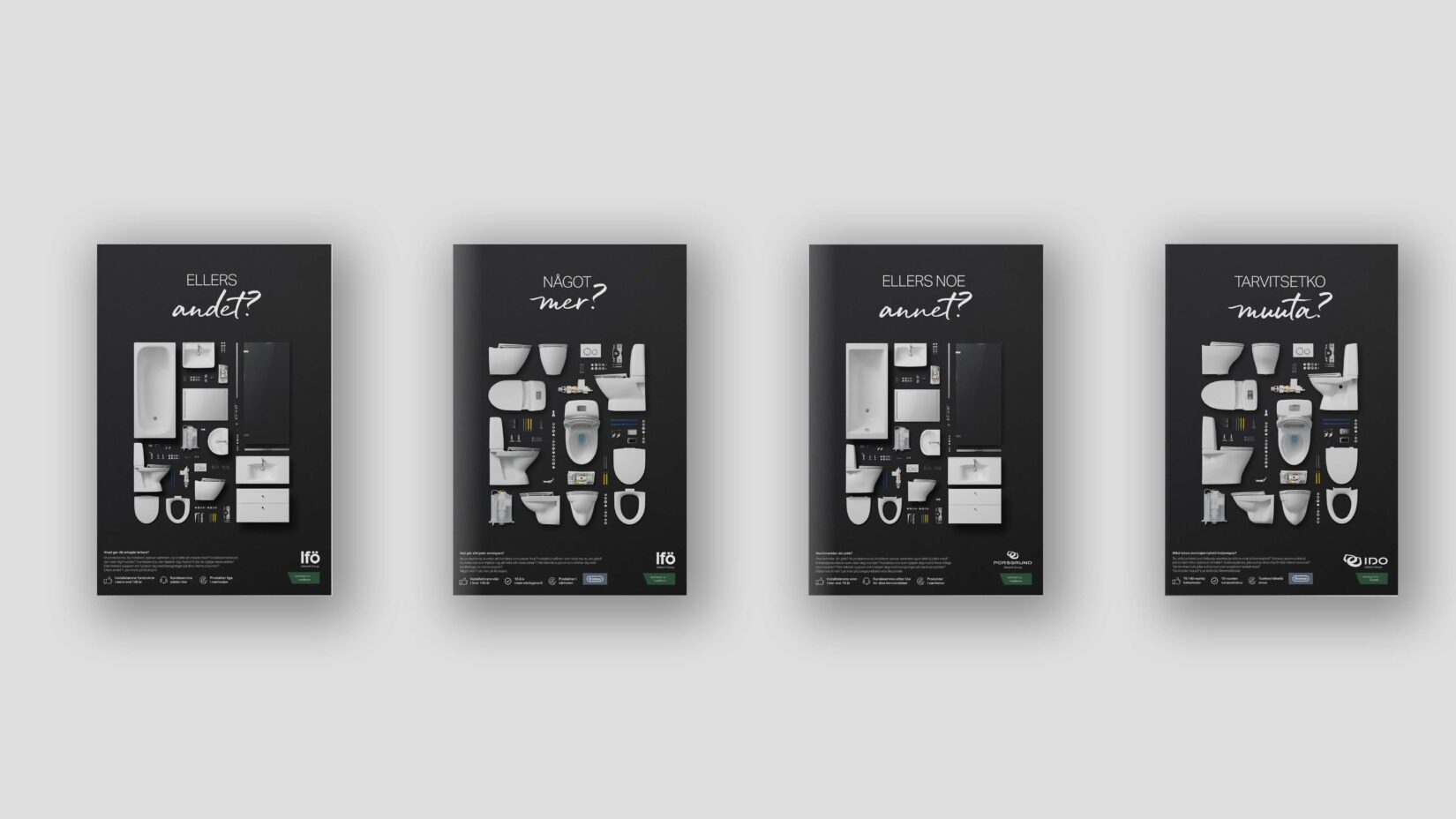 "Ellers andet"" ("Anything else?") the ad rather arrogant and smug asks the installers.
Partly because you see all products spread out in front of you, partly because Geberit offers the full package within sanitary wear, and lastly because Geberit offers installation videos, technical support and much more.
This tagline became the cornerstone of several other Geberit campaigns. Including the Ambassador concept, which can be seen here.