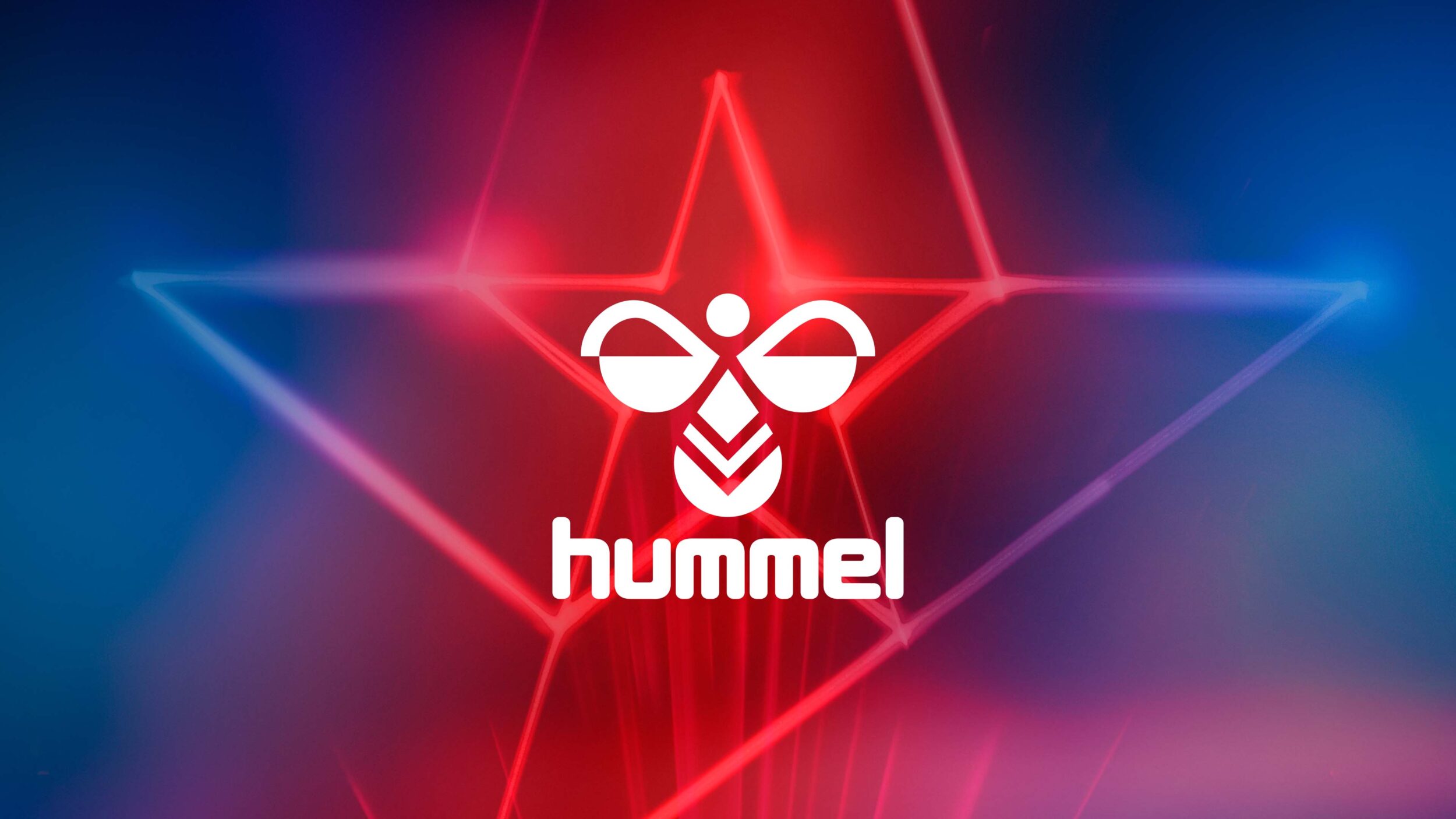 Explosive content - for children!
In darkness the stars shine brighter.
So they say at the Danish top team in CS:GO Astralis. The kids had no idea what CS:GO was, and we're not entirely sure we at YdePlus have a handle on that either.
But we know that we had a fun day with the kids creating content for the new Astralis x hummel Kids collection for social media, in-store and e-commerce.
Services
Brand Campaign
Brand Communication
Casting
Edit & Retouch
Photo Shoot
Post Production
Challenge
In 2020, hummel Kids launched a new collection in a collab with the world-renowned CS:GO top team Astralis. This was as part of hummel's sponsorship of Astralis. The launch was to include content that could speak at once to the children and parents (who are paying for the merchandise to the young ones).
Solution
Based on the campaign material from the launch of hummel's official Astralis shirt, child models were selected for the photo shoot. Blue and red lights were aimed at the models to create just the right lighting and mood.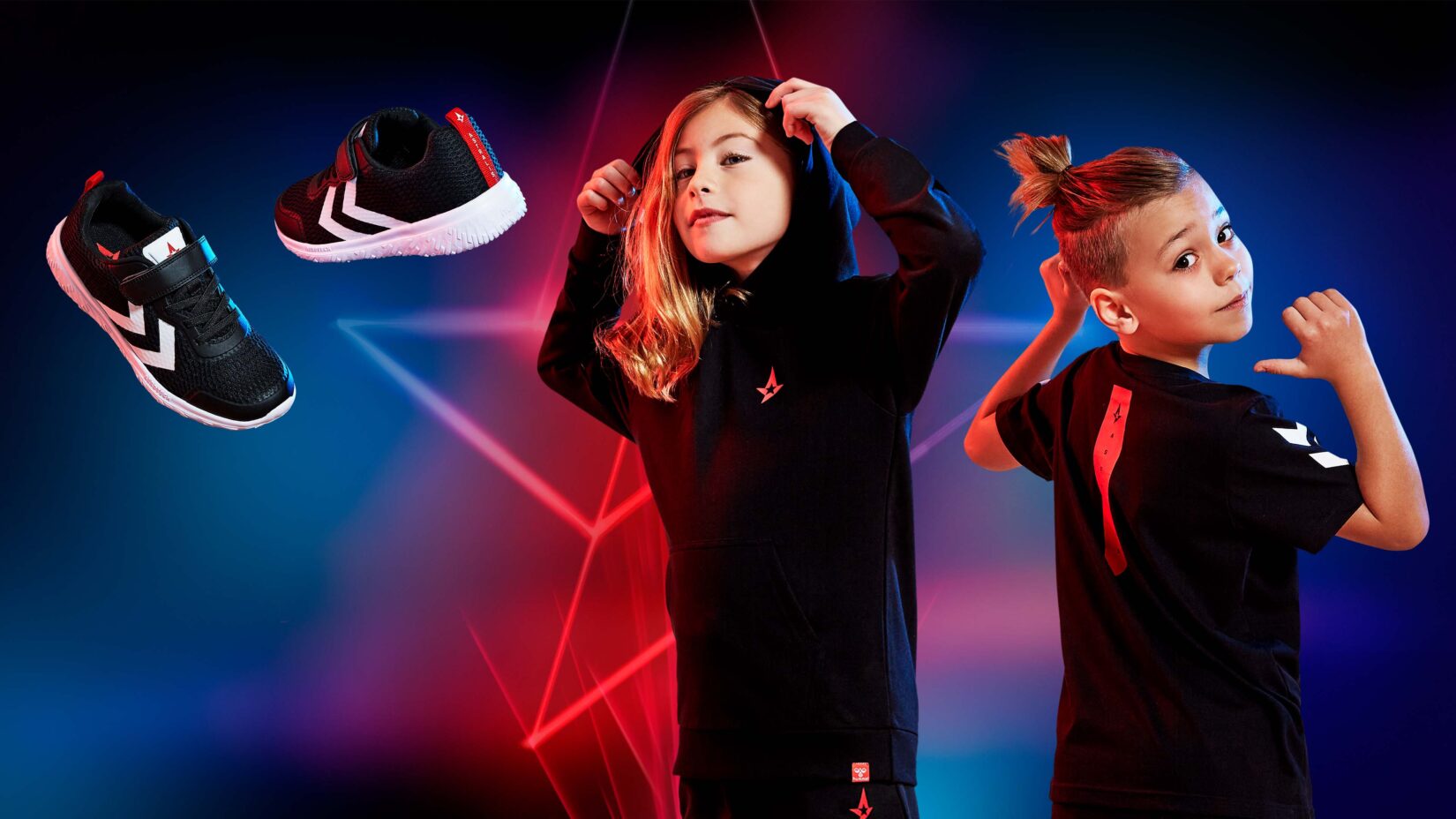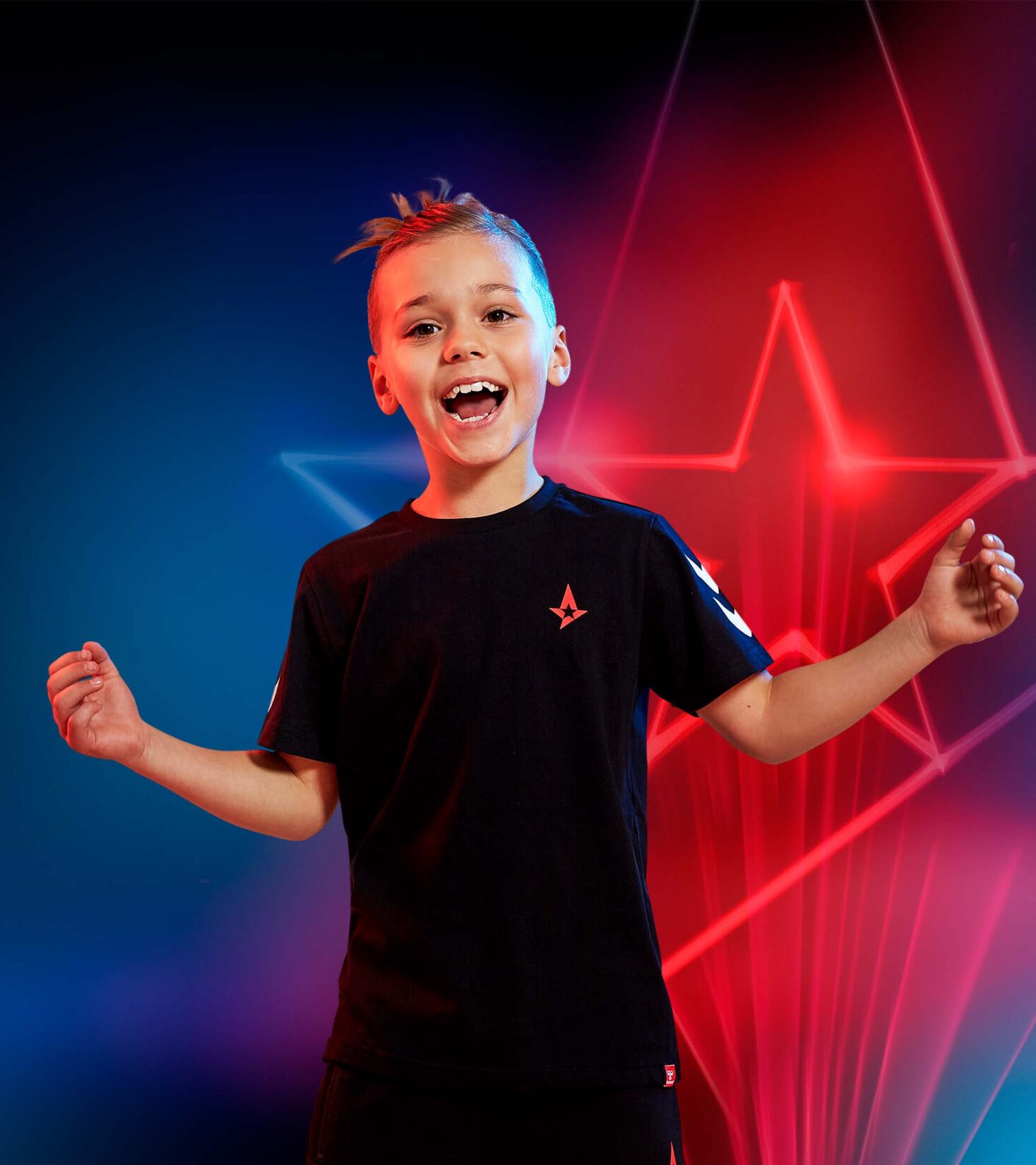 Careful clipping of the images allowed the same Astralis hologram logo to be used in the background – illuminated by laser beams – to create a direct connection between the Astralis stars and hummel Kids' new collection.