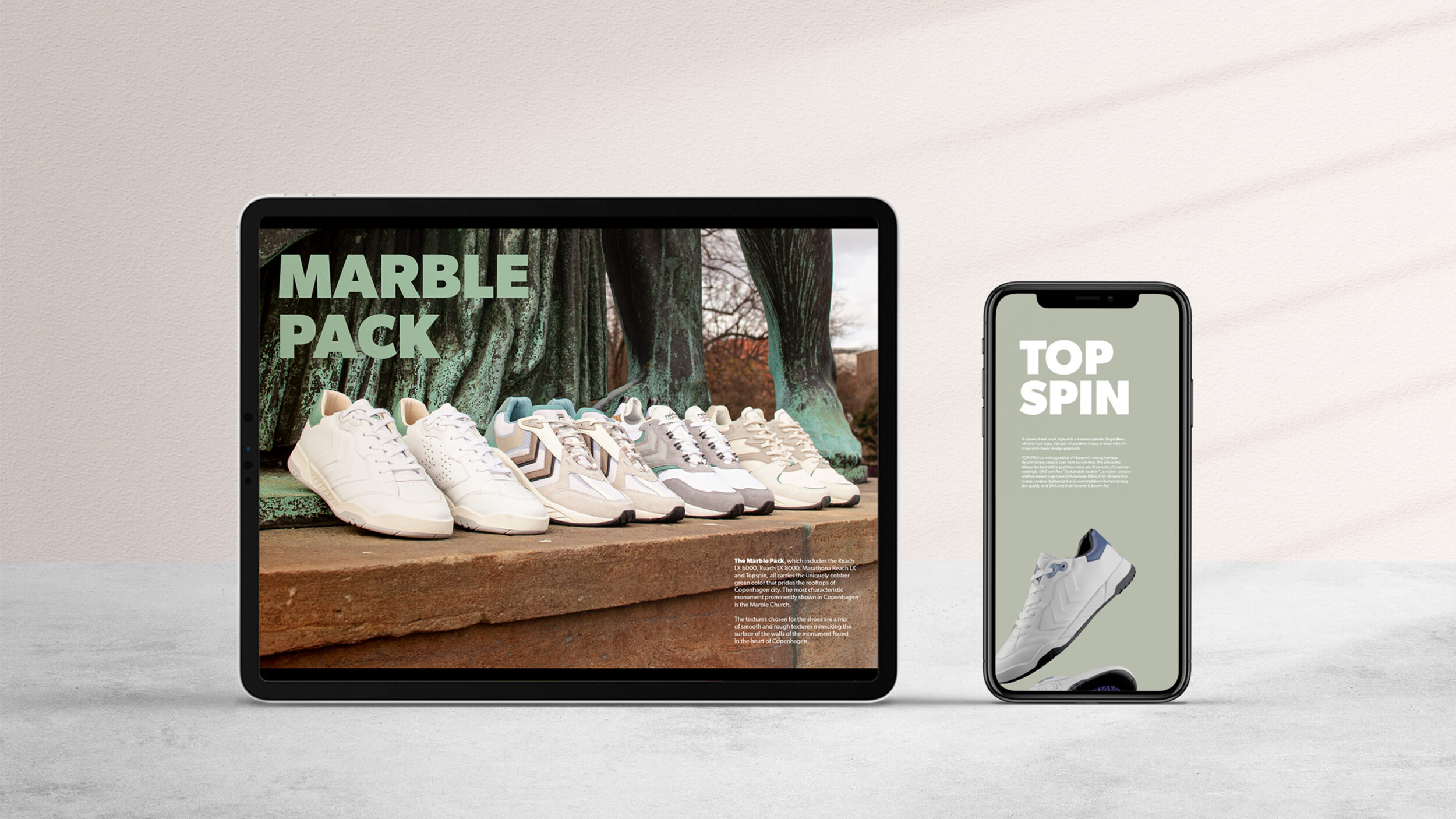 306 pages distributed in 3 catalogues
across all digital platforms
Even a nearly 100-year-old company that launches new products and collections several times a year needs to impress customers, buyers and end-users with presentations of the upcoming news.
Services
Brand Communication
Brand Communication
Editorial Design
Editorial Design
Challenge
Every six months, hummel presents its upcoming collection to the partners and buyers. This collection presented in print catalogues and online, is complete with product information and inspiring imagery. So how do we continue to attract and entice hummel customers?
Solution
We created easy to view catalogs incorporating a minimalist approach with simple graphics and limited copy. Additionally, typography and color chosen reflected the colors of the season. We don't claim they are the reason, but ever since these catalogs were produced, hummel's had record sales year after year.