A visual high-five to all entrepreneurs
in Horsens Municipality
A case close to our heart is the "Klar Parat Start-Up"-case for Horsens Municipality. At YdePlus, we are a team of ambitious and creative people gathered by the entrepreneurship spirit. Actually, the agency started as a sole proprietorship in Horsens That's why it was a great pleasure to develop a campaign targeted all the new entrepreneurs in Horsens.
Services
Brand Design
Brand Identity
Brand Communication
Brand Name
Brand Strategy
Editorial Design
Editorial Design
Graphical Elements
Illustration
Logo Design
Tagline Development
Challenge
Horsens Municipality came to us with a wish of a direct communication channel targeted the many new entrepreneurs in the city. In a friendly tone and at eye level with the entrepreneurs, the campaign should bid them welcome, support and advice, and finally, break down the illusion that an invisible barrier exists between the new small businesses and the big "bureaucratic municipal office". That's not the reality in Horsens – here entrepreneurs are welcomed with excitement, knowledge sharing and team spirit.
Solution
In a combination of humor and seriousness, we developed the campaign from A-Z in a visually strong universe, supported by a broad variety of communication channels, which will have a lifespan of many years.
We developed the name, typography, colors (in correspondence with existing brand identity for the Municipality), hand drawn illustrations, and a whole new start-up-kit, which you receive when you register your VAT-number.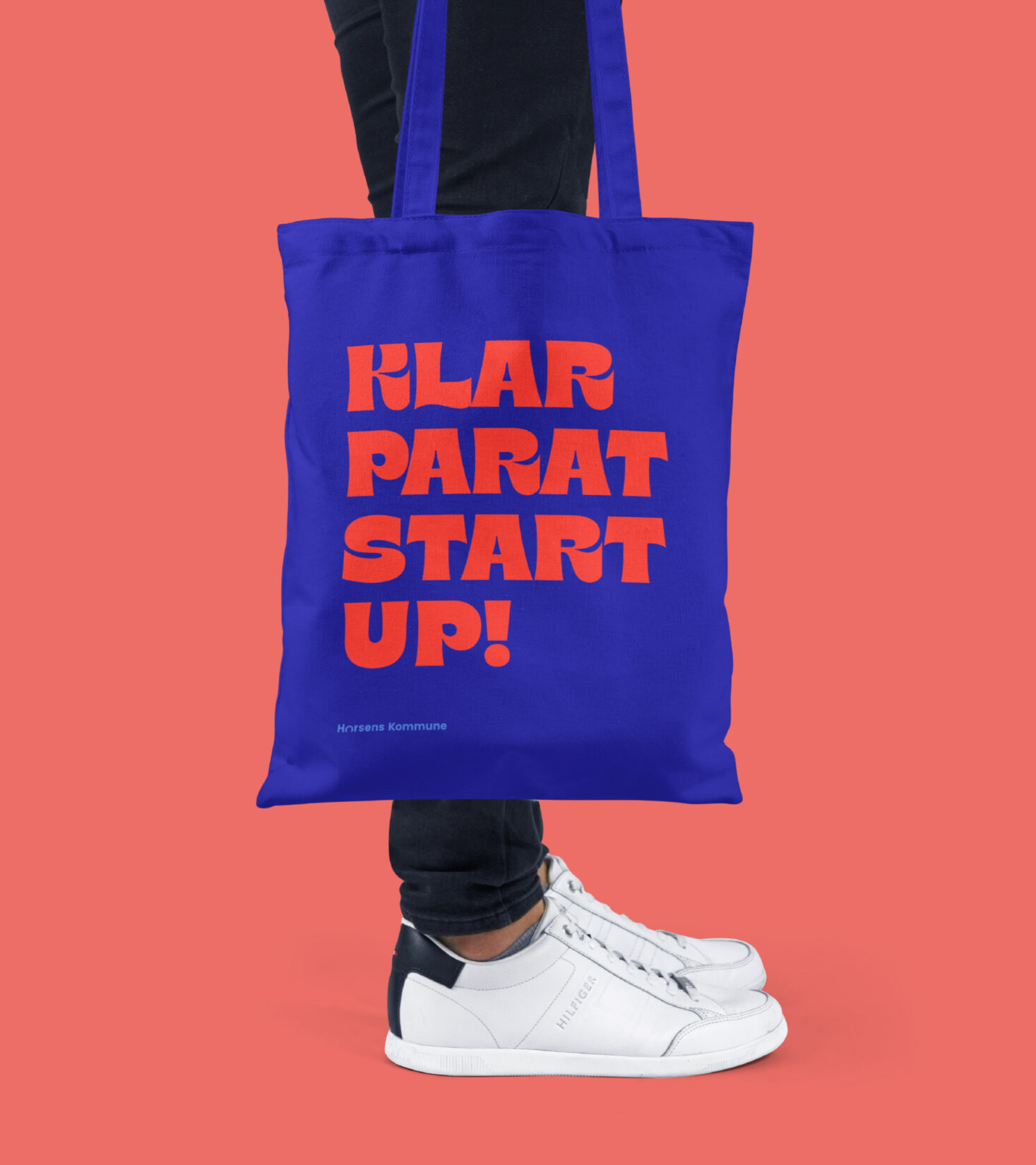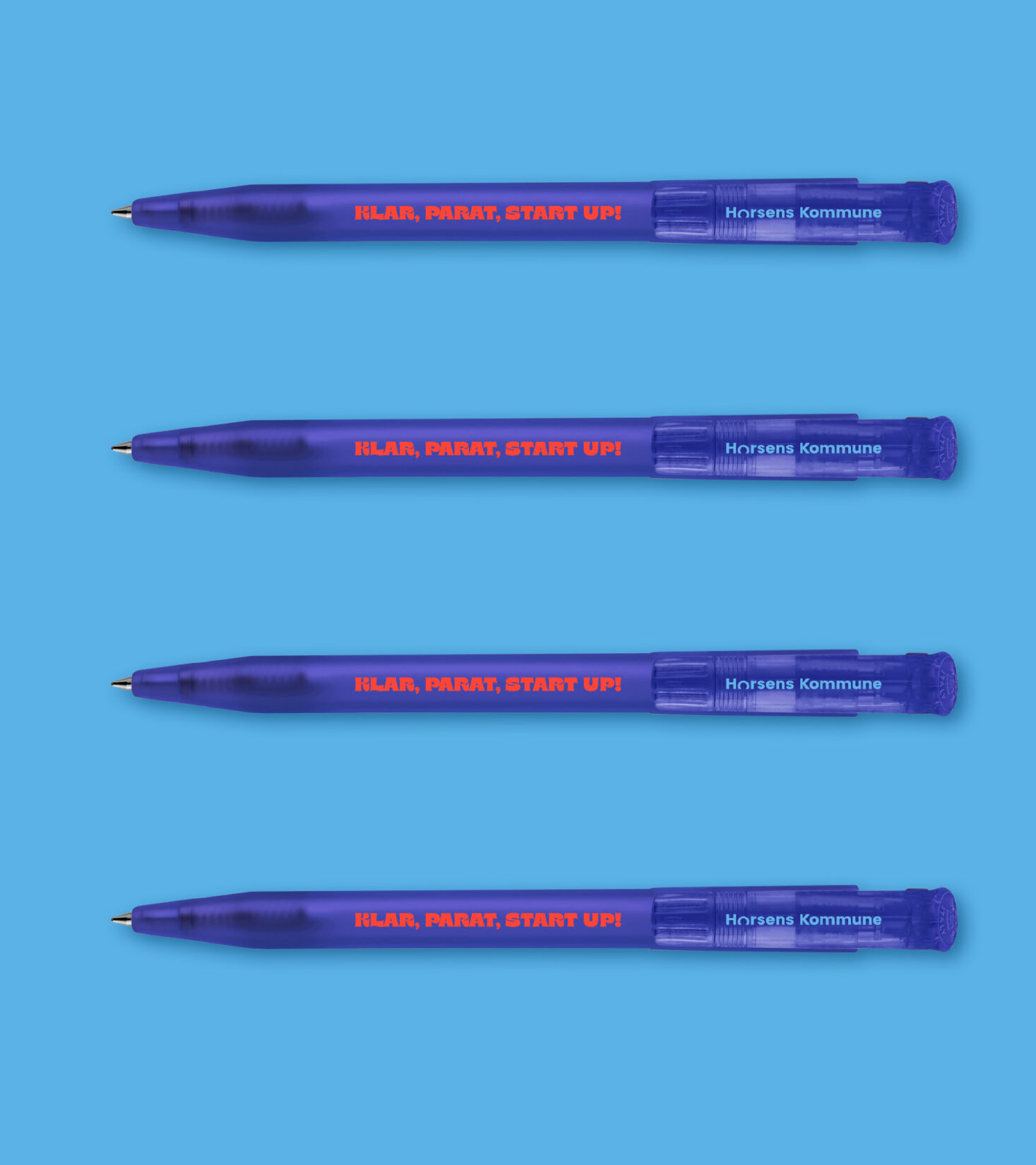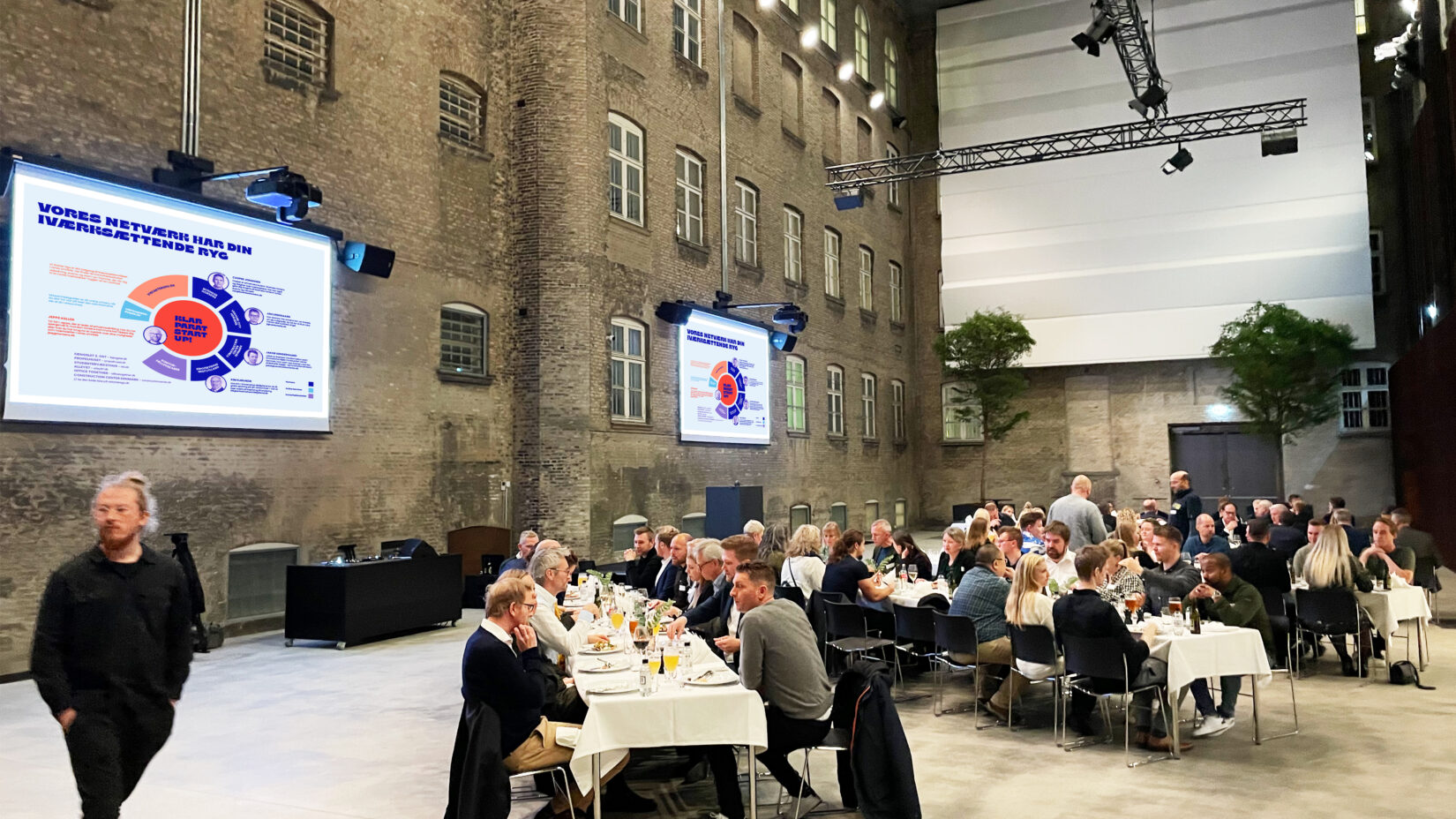 All presented in a recognizable visual identity that bids all the new entrepreneurs welcome in Horsens in a serious and warm tone.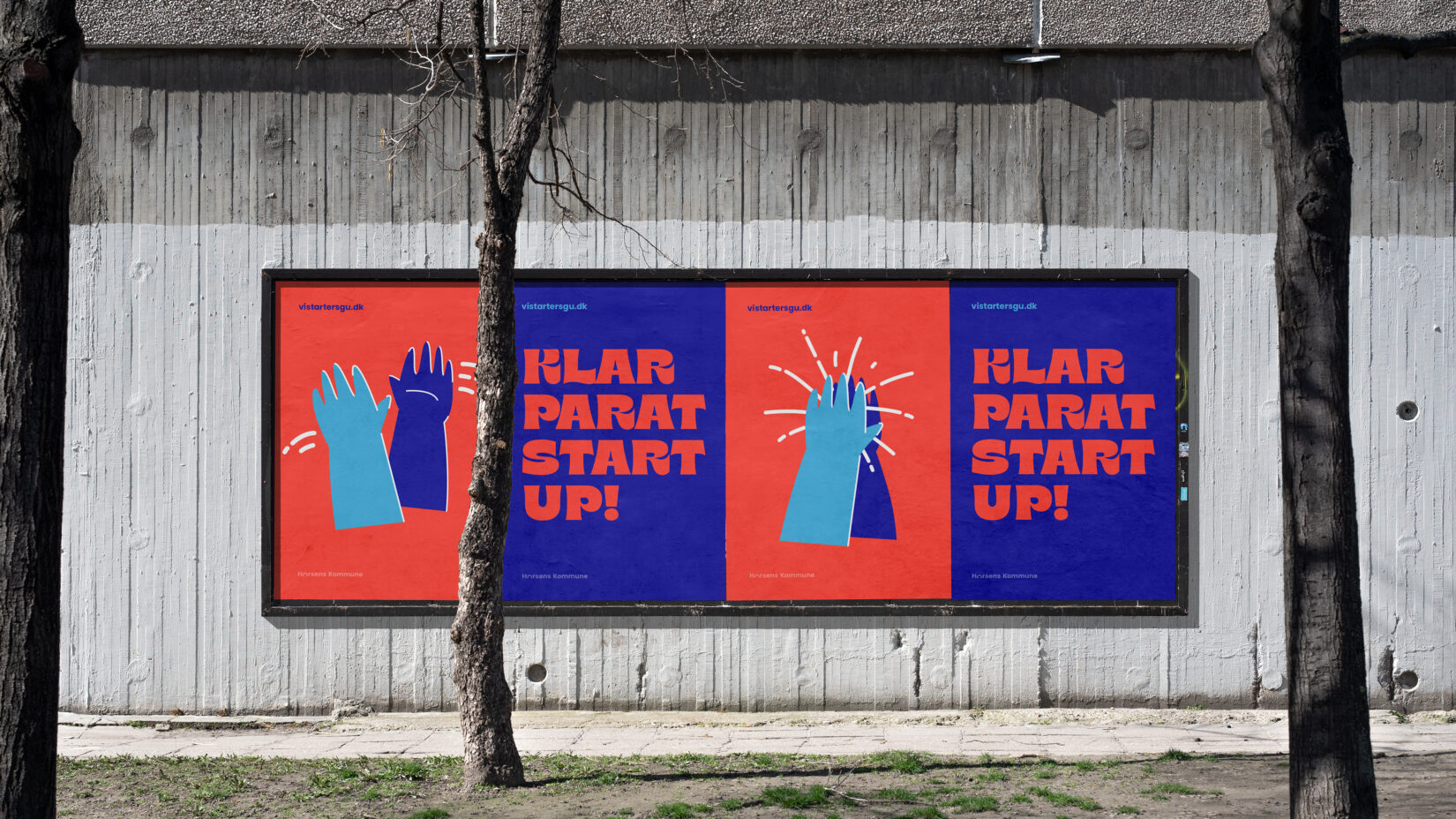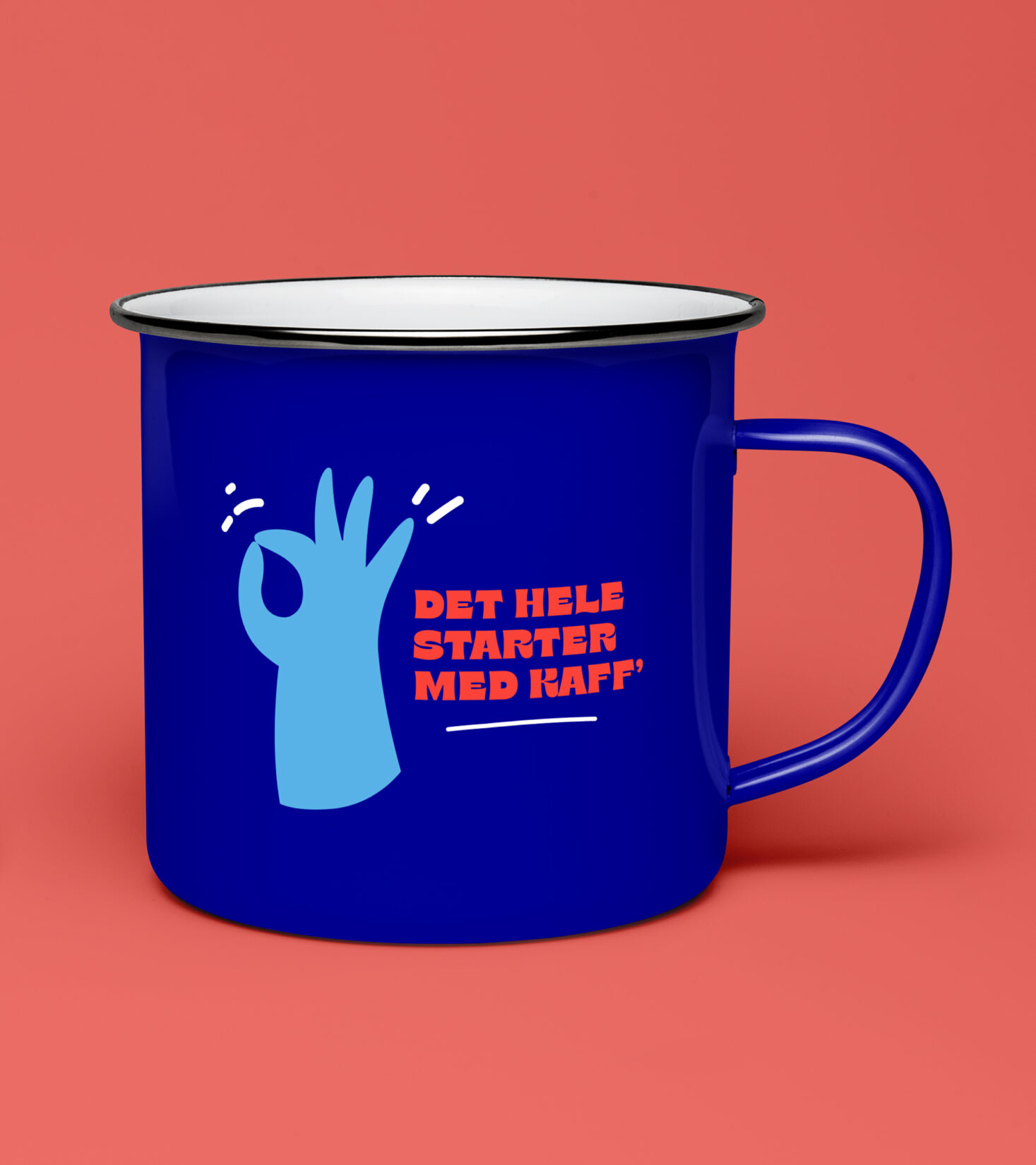 The kit consisted of a notebook (with old school high-five flipbook drawings incorporated), an enamel cup for all those cups of networking-coffee to be drunk, a bag of coffee, a totebag, flyers, and brochures.
Have you got your fingers in your own kit?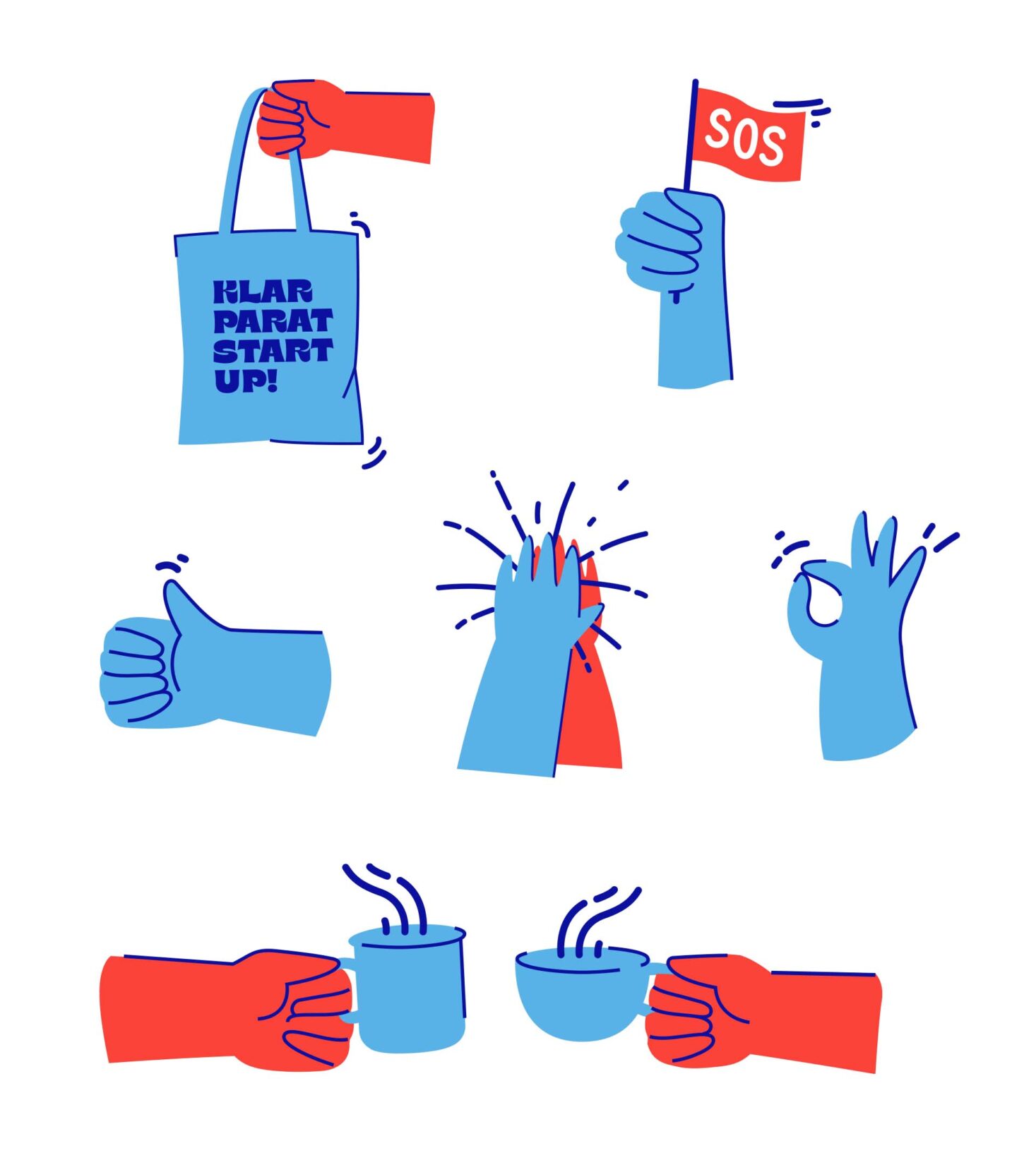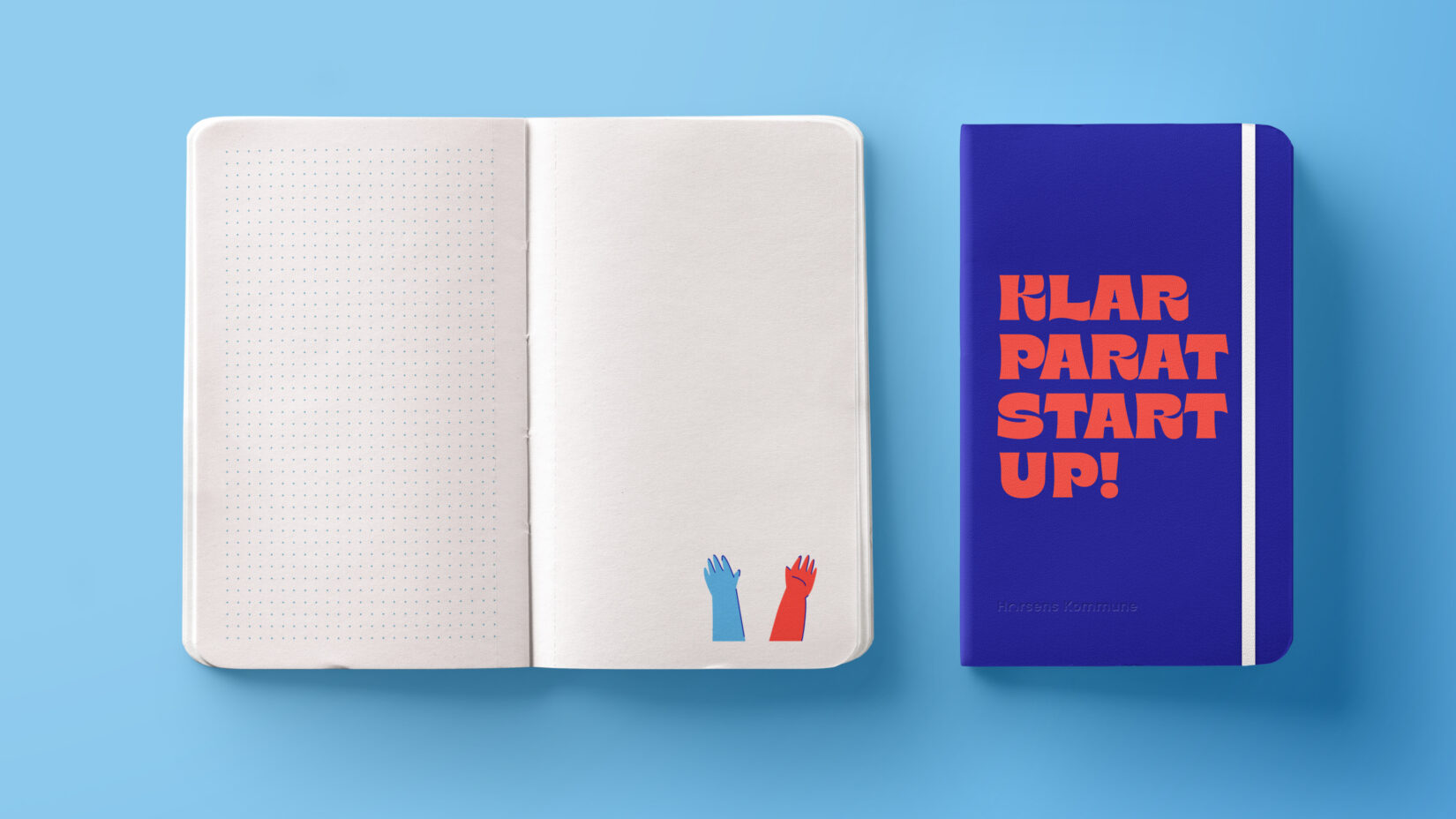 Besides the Start-Up-Kit, we developed SoMe content, banners, trade fair material, and much more.